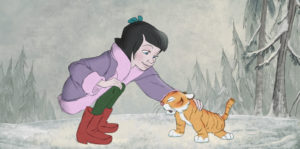 PALM SPRINGS SHORTFEST 2023 REVIEW! Classic hand-drawn animation is in the midst of a comeback with the Spider-Verse films, but what about the wildly popular Disney version of that animation that started it all? Director/writer/animation veteran Andreas Deja and co-writer Michael McKinney have fans covered with their short Mushka. During Deja's thirty years of Disney animation experience, he created indelible characters from The Lion King, Lilo & Stitch, The Little Mermaid, and Beauty and the Beast.
The almost half-hour-long film tells the tale of a young Ukrainian girl named Sarah (Helena Aviv Perez). She raises a Siberian Tiger cub named Mushka while trouble and adventure ensue as he grows up. It starts with Sarah enjoying life with her grandmother (Kelly Hoover). Unfortunately, her grandma falls and is placed in the hospital, so Sarah is shipped off from Kyiv to the countryside to live with her rugged, non-talkative father (Tanner Beard).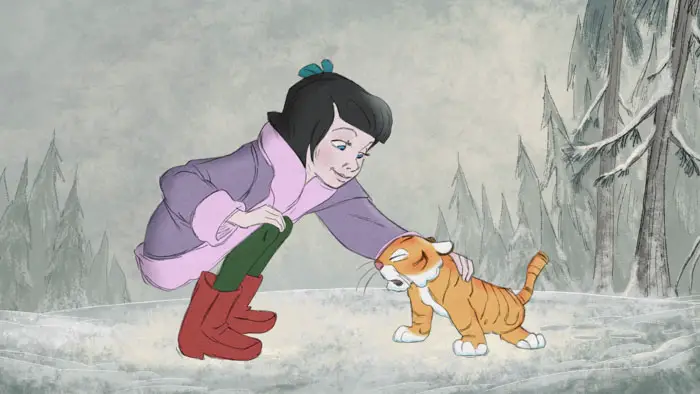 "…leaves Mushka as an orphaned baby cub to be raised by Sarah."
Sarah is told not to venture off past the gates of the property, so of course, that's exactly what she does. Mushka's mother saves Sarah out in the snow-covered wilderness, but in true classic Disney fashion, she is murdered by some evil human hunters. This leaves Mushka as an orpahaned baby cub to be raised by Sarah. The cub grows up, which is the catalyst for one more big adventure.
The animation frame rate is a little slow and noticeable at times, which is surely due to the low budget. But it is beautifully drawn at the same time. Fans of Disney animated movies will be pleased with Mushka because it brings both the style and substance of those classics back to life. The story has heart while displaying a love for orphan animals and children who get into some harrowing predicaments. The dazzling artistic flair on display is the cherry on top. It's the kind of Disney magic that we've been missing.
Muska screened at the 2023 Palm Springs Film Festival.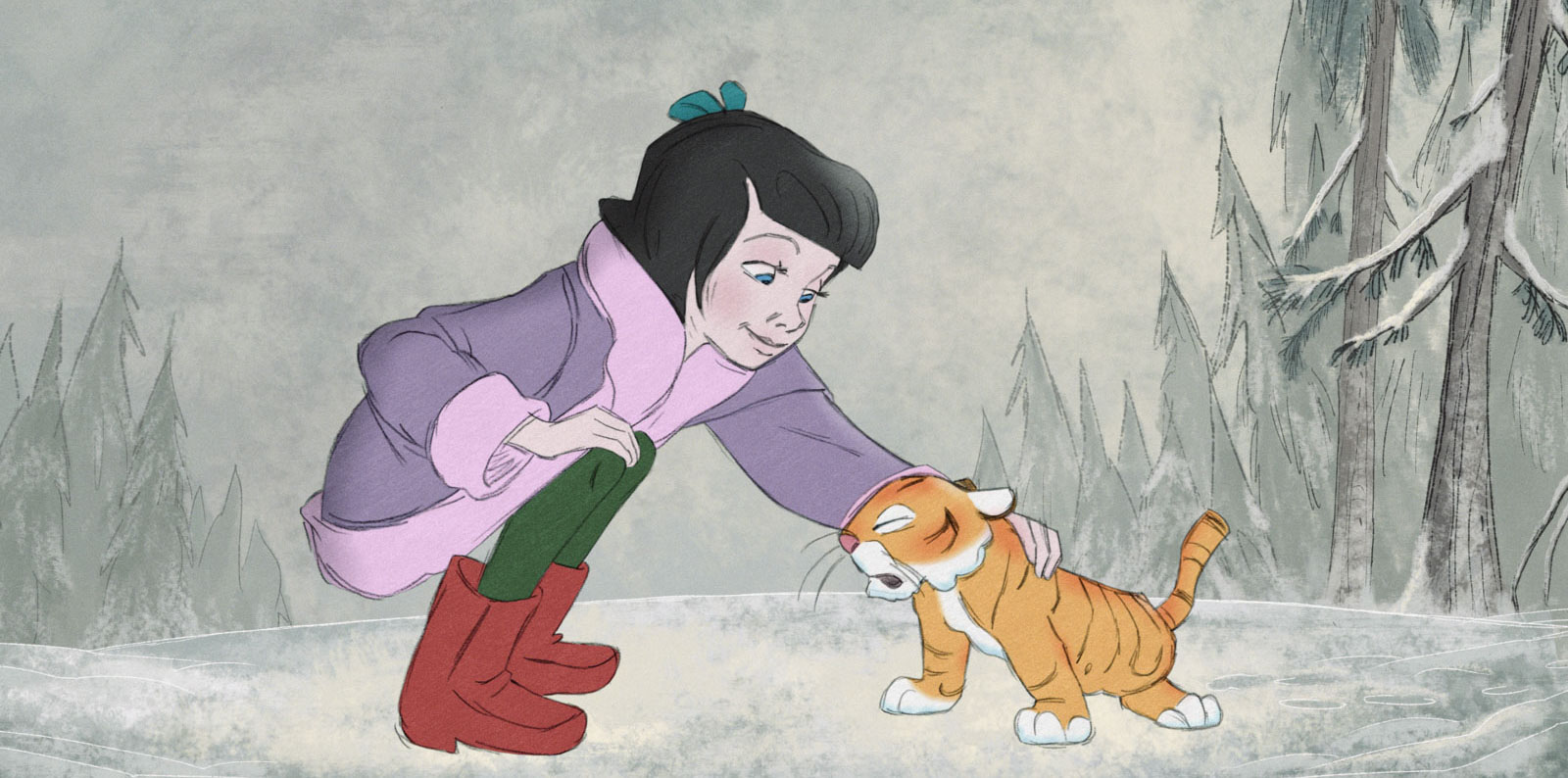 "…the kind of Disney magic that we've been missing."