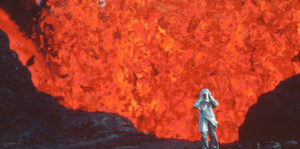 MENDOCINO FILM FESTIVAL 2022 REVIEW! There's tragic timeliness to Fire of Love, Sara Dosa's documentary about two top volcanologists, Katia and Maurice Krafft, and their shared passion for their job and each other. In mid-January 2022, a volcanic belch from Tonga killed three people and sent shockwaves reaching Antarctica and the California coast. The island survived a larger death toll thanks, in part, to the work of people like the Kraffts.
The Kraftts began their journey in 1965 when the strapping young geologist Maurice and the alluring geochemist Katia traveled across the globe, from Zaire to Colombia, from the U.S. to Iceland and Japan. They sought to document the next violent disruption bubbling up from Earth's bowels. Dosa had puzzle pieces without a box top image from which to draw her story, as the Kraffts were caught in the aftermath of the Japanese Mt. Unzen Volcano in 1991, leaving behind a trove of 16 mm clips of their discoveries.
She had to sift through random shots without context or reason, such as an old-western-style ride into the sunset by their local Sherpas, and stitch together a narrative from her findings. Dosa decided to extract from it not only some of the most stunning shots of up-close interactions of these natural wonders spewing neon-red magma skyward in a hypnotic glowing geyser but also the relationship of the Kraftts as they pursue each plume of ash and fire. Miranda July's romantic whispers of a narration sound like she's reading a love letter, adding a honey glaze over terms like seismic shifts, parabolic trajectories, and tectonic disruptions.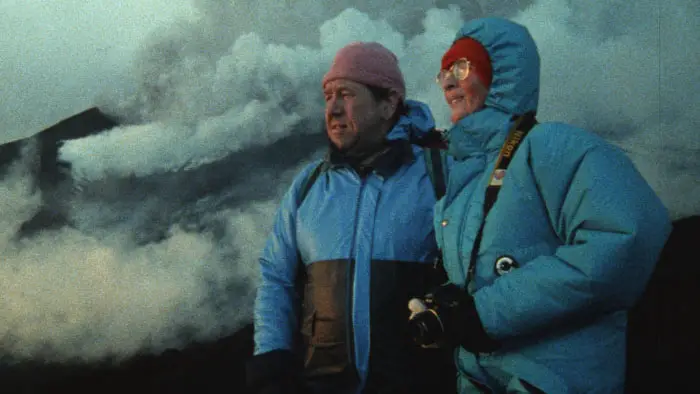 "…the Kraffts were caught in the aftermath of the Japanese Mt. Unzen Volcano in 1991, leaving behind a trove of 16 mm clips…"
Meanwhile, the Kraftts stare directly into the mouths of these beasts, surrounded by fiery gas and matter dancing right before their eyes. As serious as they were with getting out their message, the footage glimpsed throughout Fire of Love reveals they were characteristically playful and sometimes silly. This demonstrates a couple who found their true love in life and profession and enjoyed both together. Their goal was to educate, inspire, and bring an appreciation to these natural events so that they do not turn into disasters.
The filmmaker does the same, fusing the gaps between reels of footage with whimsical creations from animator Lucy Munger, giving it a quasi-surreal, quasi-humorous flow. Dosa gives shape to the Kraffts' relationship, not through traditional talking-head interviews, but rather by allowing audiences in on the couple's subtle interactions with one another in their footage, allowing the story of their life together to be told predominantly by them. As for the footage the Kraffts obtained, it is otherworldly: both lovely and terrifying. It is quite easy to see the powerful draw that it held over them.
The Kraftts' were perhaps blinded by their shared professional passion, as it led to them standing too close to Mt. Unzen when it erupted far greater than anticipated. Throughout Fire of Love, though, Dosa sends them off in a grand and tragic fashion by showing us that they were comforted in their final seconds knowing that they had found each other.
Fire of Love screened at the 2022 Sundance Film Festival, the 2022 Mendocino Film Festival, and the 2022 SFFilm Festival.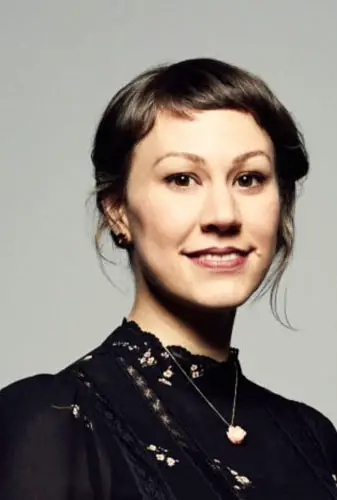 "…otherworldly: both lovely and terrifying."