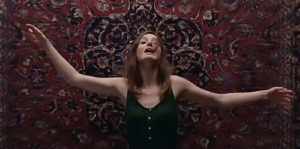 SUNDANCE FILM FESTIVAL 2022 REVIEW! Some of the press for Norwegian writer-director Joachim Trier's The Worst Person in the World (Verdens verste menneske) describes the film as a non-traditional "dramedy" or "romantic comedy." I will avoid any mention of such for the simple fact that it is neither. The closest thing Trier's movie approaches — and I mean this both in terms of similarity and praise — is Godard's Breathless. In fact, Renate Reinsve's performance as lead character Julie is better realized and more complex than Jean Seberg's Patricia — at least in twenty-first-century terms. So think of this less as a romance and more as an existential drama with gender at its center and romantic elements circling around.
Julie does not know what direction to take her life, much less when it is supposed to start. She goes from medical student to psychology student to photographer to an employee at a bookstore to writing essays on oral sex and gender dynamics. Saying that she drifts along is an understatement. Julie crashes other people's parties and has short-term flings with some of the models she photographs.
But then she meets comic book artist Aksel (Anders Danielsen Lie), and after they move in together, it seems as though some degree of stability is beginning to regulate Julie's life. It doesn't last long. She chafes at Aksel's desire to have children and becomes attracted to another man, Eivind (Herbert Nordrum). He concedes with her wish not to have children. Julie leaves Aksel for all the reasons mentioned above, but more than anything, one senses she leaves him because she is looking for the next new thing in her life. Eivind is that next new thing. But, after a while, she also becomes dissatisfied with him.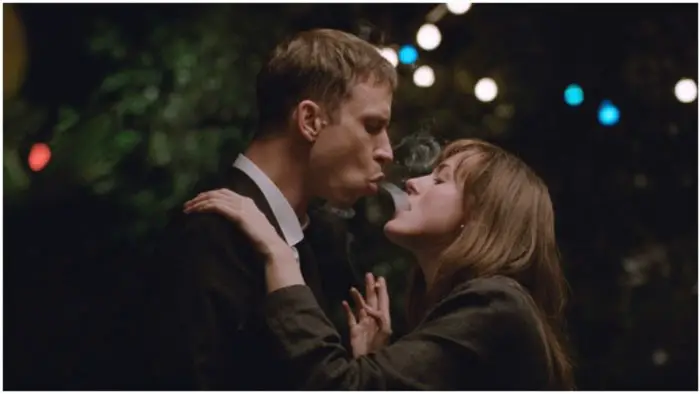 "Julie does not know what direction to take her life, much less when it is supposed to start."
If the summary above sounds shallow, narratively, it is because I do not want to give too much away. Let me be clear: there is absolutely nothing shallow about Trier's film. On the contrary, there are many thought-provoking themes at play throughout The Worst Person in the World. Trier and co-writer Eskil Vogt give the viewer a serious exploration of gender vis-à-vis political correctness, cancel culture, and feminism. They make the recipient of the gaze, not the female body, but the male one — a scene with a dejected Aksel makes this flipping of the gaze obvious.
There is also a tension that tugs at Julie and Eivind, namely, the self-absorption at the heart of our concerns with careers and relationships versus greater social issues such as climate collapse. In fact, in what is one of the most psychologically insightful explorations of relationship dynamics by Trier, both Eivind and Aksel seem to get some pleasure from Julie's self-absorption and drive to self-sabotage. Sprinkled over all of this are explorations into family history, a Freudian analysis of father figures, technology, the pre-internet age, and death.
The performances by Reinsve and Nordrum are revelatory and profound. Then there is Danielsen Lie. Trier has used him in other productions — Reprise and Oslo, August 31st; two magnificent titles in their own rights. Lie is Trier's talisman, the engine that powers his cinematic vision. And, of course, there is Trier. You see his mastery as a filmmaker both in the screenplay and visual language. In terms of visual language, there is a trippy drug scene that can arguably be called the best drug trip ever captured on celluloid due to the visuals and the Freudian themes explored.
Trier is a playful virtuoso. Some scenes will remind one of La La Land and Punch-Drunk Love, and just when you expect that this is the direction the movie will go, the filmmaker goes down a different path. Indeed, to borrow a line from the film, The Worst Person in the World is a wildcat in a world of domesticated dramedies and romantic comedies. Trier has made one of the best movies of this year or any year.
The Worst Person in the World screened at the 2022 Sundance Film Festival.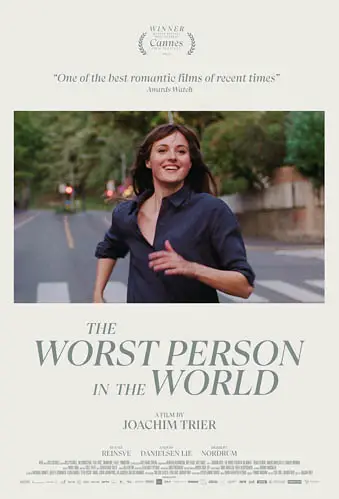 "…Trier has made one of the best movies of this year or any year."