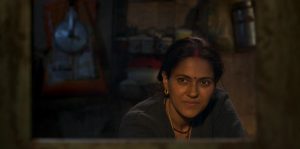 SUNDANCE 2021 FILM FESTIVAL REVIEW! Chandra tirelessly works the tourist crowds near her home at the beginning of Fire in the Mountains. Outsmarting another lodger, she convinces a tourist family to make the trek up the side of a mountain to her accommodations that feature, get this, western-style toilets. Ajitpal Singh's drama beautifully captures the life of a close-knit family in a Himalayan town as the parents Chandra (Vinamrata Rai) and Dharam (Chandan Bisht) grapple with caring for their special needs son. With the sprawling backdrop that competes for attention and a refreshingly clean narrative, Singh gives us needed escape and connection with others even though the story feels thin and ultimately unfinished.
As mentioned, Chandra is resourceful. As she ably carries her son Prakash (Mayank Singh Jaira) down a precarious set of stone steps in order to visit a doctor in the city, we learn she is nothing if not determined. Storing money away, separate from the family resources, she diligently pays for doctor visits for her ailing son. She then reaches out to the local authority to hopefully have a road paved to her doorstep that would make both doctor visits and school for her son far easier.
Meanwhile, Dharam is advised by his capricious, rice-throwing guru that the only way to solve the mounting financial woes of the family and his son's mobility is to hold an expensive Jagra (ritual to appeal to the gods for mercy). Chandra takes her scientific route while Dharam follows a spiritual path. Meanwhile, Dharam's sister is going through moments of melancholy as her daughter is embracing a loose western-influenced lifestyle.
"…Chandra and Dharam grapple with caring for their special needs son."
Fire in the Mountains is not a great film, but it is a worthy one. There are problems, to be sure. To begin with, everything seems to have a certain "Things will work out" patina. Singh directs with a knowing humor that asks us to embrace and grow fond of the imperfections of our protagonists while ultimately shuffling them away in favor of clean and total resolution. Let's be clear, resolution is not a problem, but it must be earned. Otherwise, why bother?
Western audiences are offered the prospect of seeing a part of the cinematic world that we rarely get to savor. Singh captures a place and time that places us far away, yet in the center of action that is entirely universal. He wastes no time establishing each character's strengths and weaknesses in order to lay out the obstacles they will ultimately overcome. He is like a Himalayan Ang Lee in that way. The filmmaker has a fascinating knack for finding the common truth amidst local customs. That is the reason why this movie works; the understanding of human foibles and nature. The reason why parts of it don't: positive resolution arrives regardless of consequence.
This is to say that Fire in the Mountains is a heartfelt endeavor to connect moviegoers with the grander scope of the world. It's just that everything is going to be okay regardless of the reason.
Fire in the Mountains premiered at the 2021 Sundance Film Festival.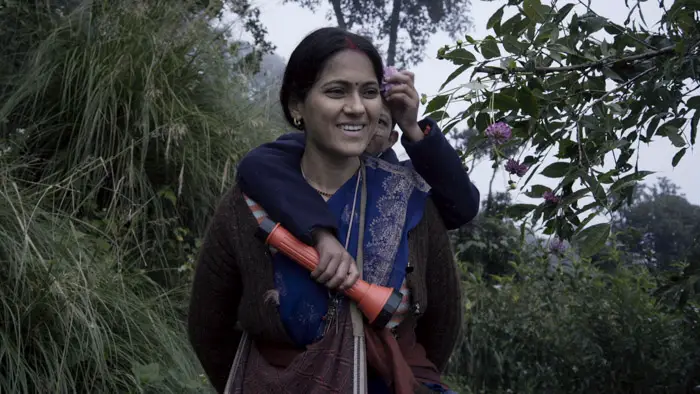 "…resolution is not a problem, but it must be earned."