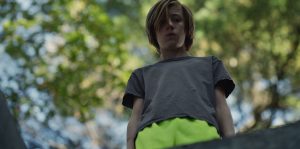 SUNDANCE FILM FESTIVAL 2021 REVIEW! Artist Pascual Sisto makes his feature debut with John and the Hole, a chilly spin on the creepy kid genre. John (Charlie Shotwell) is a bit of an enigma. He's a deeply curious 13-year-old boy, while often being removed for everyday conversations with his parents (Michael C. Hall and Jennifer Ehle). He has one friend, who he plays video games with routinely, but doesn't seem to know how to carry on a normal conversation when he crosses paths with an adult.
Like anyone John's age, he is easily fascinated by things he doesn't understand. One day, while out using his drone, he stumbles upon a big hole in the ground. At dinner, he tells his family what he saw, and they know exactly what he is talking about. "You found the bunker?" his mother asks. John doesn't know what a bunker is but is eager to learn.
One night, John decides to drag his parents and sister (Taissa Farmiga) out of bed, and they wake up the next morning in the bunker. John is nowhere to be found. They are shocked, scared, and confused, as anyone would be, until John shows up. They are hopeful he will retrieve help, but it becomes abundantly clear he is the reason they are in the bunker, with minimal food or adequate clothes to keep them warm.
"John doesn't know what a bunker is but is eager to learn."
If the great Christmas staple Home Alone wasn't deranged enough for you, Sisto's psychological thriller might do the trick. He and screenwriter Nicolás Giacobone (part of the Oscar-winning screenwriting team behind Birdman) have found ways to get under your skin in individual moments throughout the movie. Still, we are ultimately kept at arm's length by the film's creepy minimalism.
John and the Hole feels like all set-up, in exploring a young teenager's thirst for freedom and little execution. The night John brings his family to the bunker feels a bit far-fetched, even in the realm of suspending disbelief, like maybe a few pages were missing from the screenplay. Conceptually, we know what drove John to put his family through this, but this dramatic thriller doesn't build to the event taking place effectively. It just happens, and it feels a bit too convenient.
Shotwell anchors the movie with an appropriately distant performance, while Hall, Ehle, and Farmiga are called upon to portray the exasperation and hopelessness of the situation. Once the initial shock wears off, Farmiga's Laurie doesn't seem shocked John was capable of doing something like this. There's a brief conversation of what could have made him decide to do this, but it feels like an easy explanation to a film reveling in ambiguity.
Sisto certainly has an eye for the story he's trying to tell, and there are moments throughout John and the Hole, which show he has what it takes to be an interesting filmmaker. His visual flair would have been better served with a stronger story, so hopefully, he can find the right synergy in future projects.
John and the Hole screened at the 2021 Sundance Film Festival.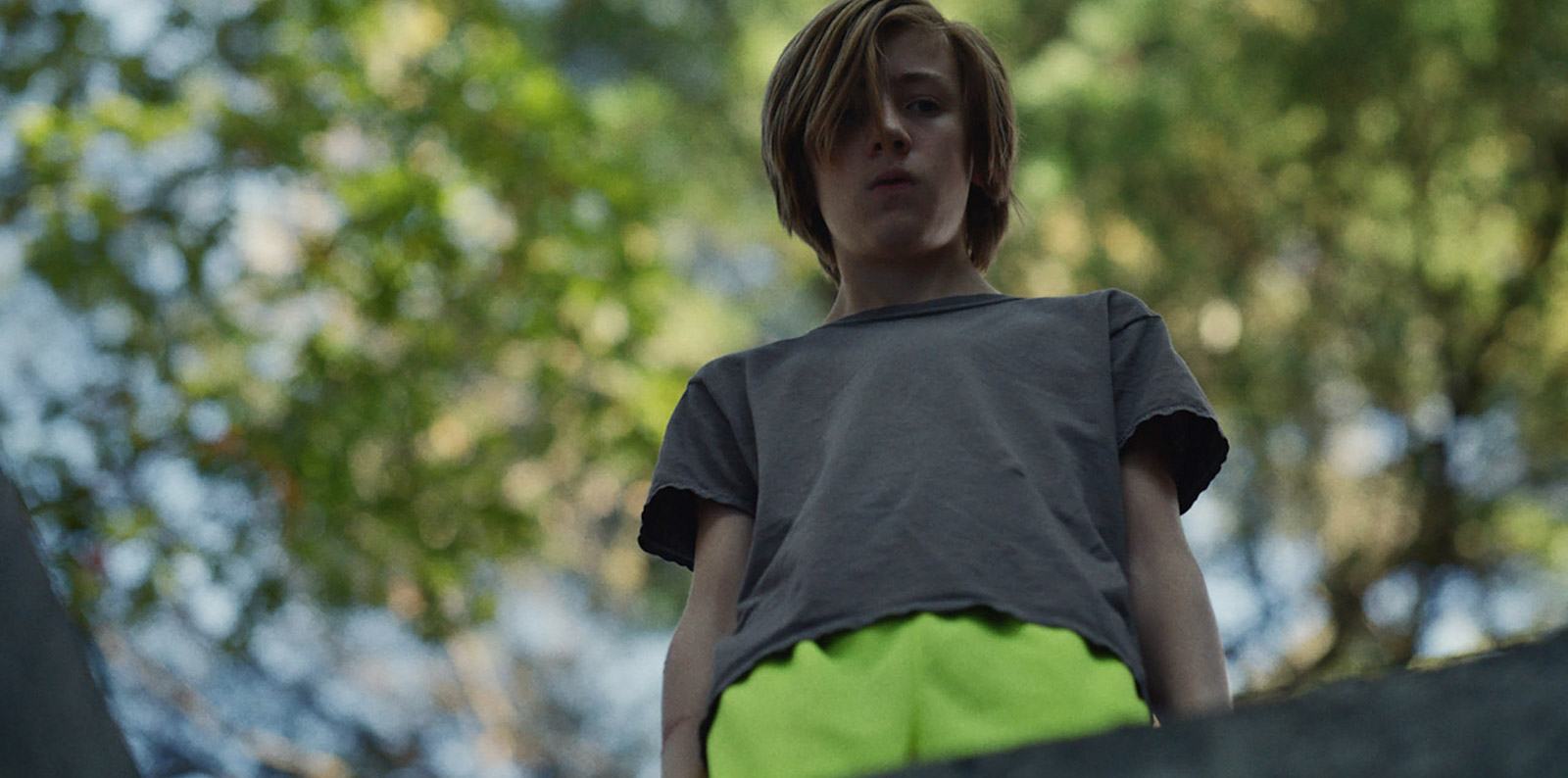 "…Sisto makes his feature debut...a chilly spin on the creepy kid film."