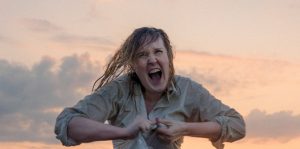 SXSW FILM FESTIVAL 2021 REVIEW! For a foreign film, F*****g with Nobody offers a universal connection to how life on social media can be quite different from what is happening in reality. A Finnish production, directed by Hannaleena Hauru, who co-wrote it with Lasse Poser, the drama offers and presents enlightened commentary and perceptions on a life imagined as opposed to one that is actually lived, especially regarding romance.
The story is about a woman, Hanna (Hannaleena Hauru), who loses her job as a director to her rival, or so it appears. Hanna takes to social media, mostly Instagram, to create a world of love and fantasy with what seems to be close friends and show how her life is full of promise and that she has moved on from her disappointments. But Hanna's virtual world and reality start to clash, and things become somewhat confusing, especially in Finnish. There are many people, personalities, and a great deal of backstory that is not understood. Why is this story being told to any potential audience? What becomes apparent is that Hanna is making a movie within a film… within a film!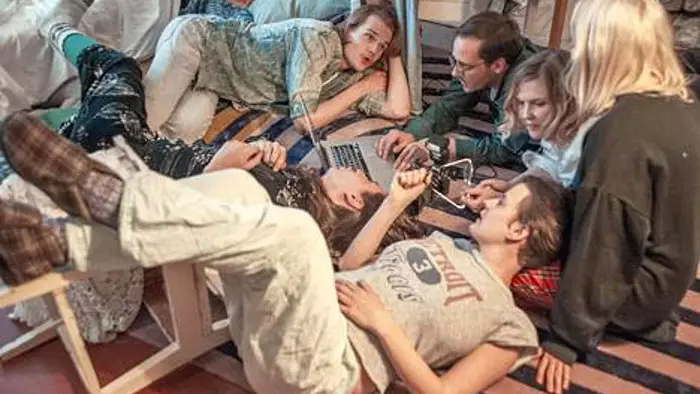 "…Hanna…loses her job as a director to her rival…"
What makes F*****g with Nobody interesting is its Felliniesque approach toward relationships and filmmaking. There's a great deal of thought and banter about presenting the fake relationship that Hanna is having online and the real, or the not quite real relationships happening on the set or in one's life. There are tensions between the cinematographer and other crew members who eventually walk off the set to protest Hanna's direction.
Yet, it's not quite clear why all this evolves, and then, it is apparent that there is an actual movie set, which makes everything even more confusing. Further adding to the bewilderment, F*****g with Nobody has an extremely strange ending, perhaps something I missed in film theory class. Still, it could be that the conclusion is more meaningful to a European audience than an American one because of progressive and liberated views on sex.
Using lots of Instagram shots, close-ups, and filmed sets of movie sets, the universe of F*****g with Nobody has some great structure. The heart of the story offers excellent discussions about relationships and outside expectations. Unfortunately, what might be lost in translation is the film's "real" plot and the nuances of something more that is happening than what actually appears to be occurring within the movie… or is it the film within the film? One thing is clear that director, writer, editor, and lead actress Hannaleena Hauru wields a mighty sword over the entire production, which is a bit of an insight into its title.
F*****g with Nobody screened at the 2021 SXSW Film Festival.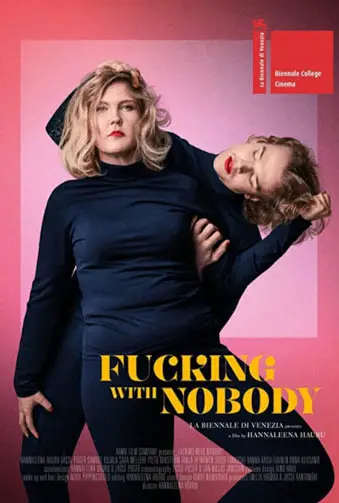 "…Hannaleena Hauru wields a mighty sword over the entire production..."