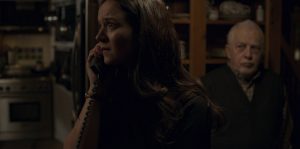 SXSW FILM FESTIVAL 2021 REVIEW! La Traversée is an emotionally harrowing experience that helps demonstrate the lingering effects of a toxic separation on even grown-up children. Director Eve Saint-Louis gives her all in a nuanced performance that reflects the importance of paying attention to body language.
The film details the beginning of a visit back home to Quebec, Canada, from living abroad in Paris. Upon arriving at the Montreal airport, a daughter (Saint-Louis) is freezing, waiting for her father (Claude Laroche, unforgettable) to pick her up. Their destination is her mom's house, where her mom and sister are excited to see her. However, her dad has other plans.
La Traversée embodies the classic Canadian winter, all the way down the car air freshener. The isolation felt in the car as it turns off the highway out of Montreal is palpable, especially since the daughter and father struggle to find common ground. A meal at St. Hubert's (a popular chicken restaurant in Quebec that competes with Swiss Chalet) is not necessarily any better as the father is uninterested in what the daughter wants to show him about her life in Paris.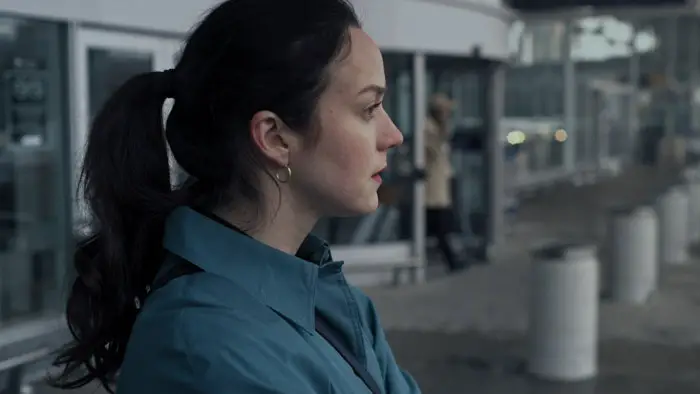 "…the father is uninterested in what the daughter wants to show him…"
The final act takes place in the father's house, cluttered with junk and no less claustrophobic with the older man's contempt, anger, and loneliness permeating every surface. This is where things come to a head, and we can sort of piece the puzzle together of their estranged relationship and why the daughter's anxiety is mounting by the minute.
The sense of isolation, fear, and dread is akin to i'm thinking of ending things, but unlike that film, this short is grounded in reality and depicts a common occurrence – which, I assume, is why the names of the daughter and father are never spoken.
The tension to see what would happen next in this fraught relationship is palpable, and I wonder if there is any way of redeeming it. Women like Eve Saint-Louis' unnamed character are stronger and more courageous than we will have cause to know. La Traversée embodies the simple truth of how important resiliency is in the face of incomprehension and incompatibility.
La Traversée screened at the 2021 SXSW Film Festival.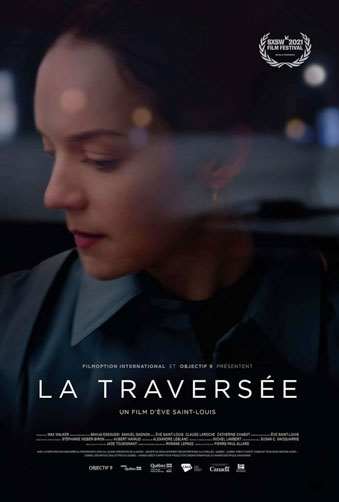 "…an emotionally harrowing experience..."