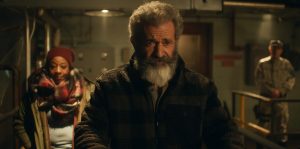 Fatman opens up a carton of yuletide whoop-a*s. Its blue-collar Santa Claus, played by Mel Gibson at his most haggard and Quint-like, is a small business owner whose bottom line gets a little closer to the bottom every year. This financial burden results from his unique business arrangement: he gets paid per present delivered, whereas coal is on the house. Usually, this is a fair deal, but in a world with fewer well-behaved boys and girls, Santa's not bringing in what he's putting out. Not only are you disappointing your parents, little Timmy, but you're also driving Santa below the poverty line.
After a brat of means (Chance Hurstfield) receives a lump of coal, he uses those means to hire a hitman (Walton Goggins). As it happens, the assassin already holds a grudge against Santa and doesn't need any persuading to collect his head. His hatred runs so deep he spends most of the day working at a pawnshop, buying Santa-made presents from adults who need the cash. It's a twisted way of pouring alcohol on a childhood wound. Meanwhile, Santa's financial woes have him hanging out at the local bar, lamenting the state of the world like every other old man who's outlived his life. You might think our sad-sack Santa doesn't stand a chance against a vindictive hitman, but take another look at the forearms on Mel Gibson.
All Fatman comes down to is how well it can maintain a straight face and slip in the laughs without ever breaking character. For the most part, it's successful. In the brat's lair, for instance, is a massive portrait of Napoleon Bonaparte, a hero to small people everywhere. In a montage of the hitman's training, he breaks his sparring partner's arm; as everyone rushes to the man's aid, the hitman quickly stands up and lets everyone know it was intentional. Goggins' delivery is of a sociopathic child seeking acceptance in all the wrong places—an incredibly specific tone that's funnier than you'd think.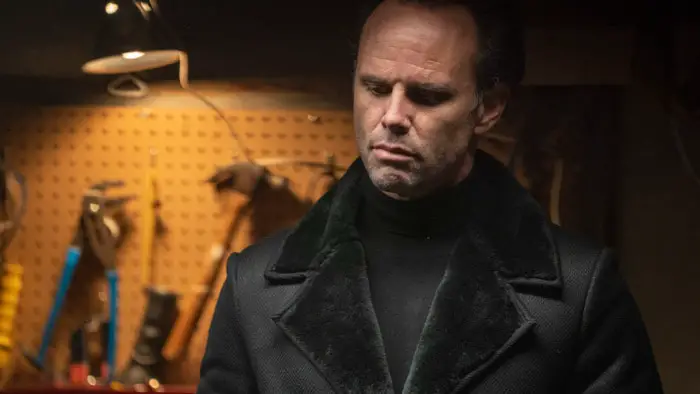 "…the assassin already holds a grudge against Santa…"
Over at Santa's workshop, you can expect yet another amusing spin on the Christmas legend. Instead of a whimsical workspace adorned with pastels and ribbons, the elves work in what looks like an actual factory where stuff would be made, though the workbenches and conveyor belts are a bit closer to the ground. Since the gift-giving business isn't cutting it, Santa is forced to take on a military contract—one of Fatman's funniest segments. After Christmas is over and the toys are all shipped off, the elves are informed that they will begin building control panels for fighter jets. Under new management from the military, the elves are forced to cut the bells from their shoes so they don't set off the newly installed metal detectors. Yes, I believe we have another entry into the yearly Christmas movie rotation.
What holds the movie back is its hesitancy to get wild or, you know, live up to the promise of its entire concept. Despite its storyline, the film always keeps one foot on solid ground, for no good reason. While the Santa character is given the full Gibson gravitas—let's get some Milius in that man's mouth while they're both alive—the writing doesn't cut deep enough to where you can invest in the character. You don't want to, but the movie keeps pushing it.
If you're hoping Fatman is an explosive, hog wild bullet storm of Christmas camp, dial back your expectations. There's always next year. If you're good, that is.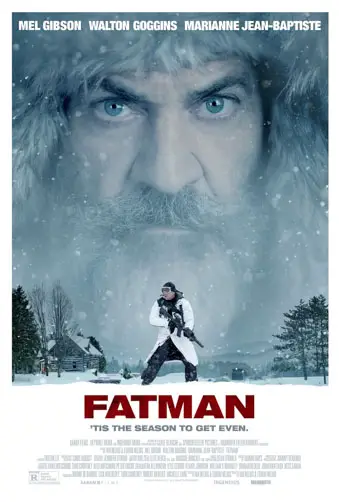 "…the film always keeps one foot on solid ground, for no good reason."