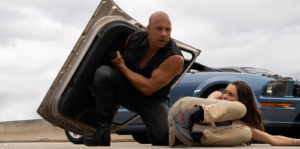 Momoa significantly improves Fast X, turning out a way better and more fierce villain than Cipher (Charlize Theron, who shows up) or foe-turned-friend Deckard Shaw (Jason Statham, who cameos), and definitely finer than forgettable Brixton Lore. The actor plays the character as always in the mood for having chaotic fun. Even in his most ruthless deed, he manages to echo that fun out of the screen. At any given moment, Momoa entices and amuses the audience.
The film breaks the group into pieces after having the team reunite and revitalize their relationships. Each has obstacles they must overcome, leaving Dom to tackle Dante alone. That's Leterrier's way of infusing the film with a perfect setup for the culmination: breaking up the sheer strength of these characters, togetherness. Unfortunately, that brings no visible change in the individual characters' state on-screen. They carry on without showing much impact of this sudden change. Still, these acts unravel distinctly and bring some newness to the Fast & Furious formula. And it doesn't seem overstuffed.
While Dom goes after Dante, Letty (Michelle Rodriguez) travels alongside Han and Deckard, with interjections from the slightly mysterious Tess (Brie Larson). Larson is a fine addition, though her character needs further exploration as this is her first outing. Perhaps Lin and Mazeau have other ideas for Tess in the next film to make full use of her and her motivations. Meanwhile, each subplot gets hardcore combat action, high-octane chase sequences, well-choreographed brawls, and a nice cameo from Meadow Walker. When taken together, they all make for a fun theatrical experience.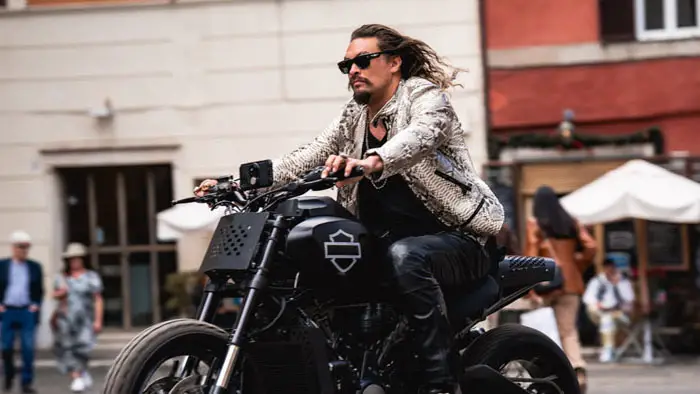 "…hardcore combat action, high-octane chase sequences, well-choreographed brawls…"
Yes, Fast X makes no sense. After ten installments, the series has come far from its low-stakes beginnings. The family still says the grace at their regular barbeque, but we know these characters exist in an unrealistic cinematic universe. So be ready for high-tech warfare, the shattering of scientific laws, and several other CGI-enabled instances of impossibility. But, even in all this mayhem, the setup for this concluding trilogy intrigues. Lin and Mazeau have worked to get the movie substantial material to stretch out the finale effectively. It's not the characters but the situation they are thrown into that's grand, and to experience it in a theatre is enjoyable.
However, it must be said out loud that Vin Diesel, Louis Leterrier, and the whole team have a vast responsibility going further. Setting up a grand stage and leaving it unfinished Infinity War style has worked. The ending and the mid-credits have fueled up the engines. So it's a huge deal to do equal justice to the expectations and anticipations Fast X leaves the audience with. And they better do the next part right.
For Fast X to work as intended, you need to leave your brain at the door and strap in for the ride. Asking questions on the practicality of it all will indeed dumb the whole thing down. Did I have fun? Yes. And the big screen makes a huge difference in experiencing it. But will I be watching it again? Probably not. Am I excited to see what comes next? Absolutely!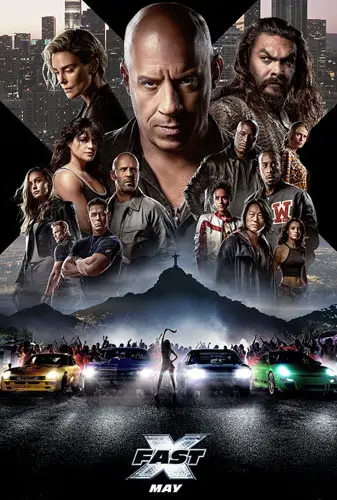 "…leave your brain at the door and strap in for the ride."