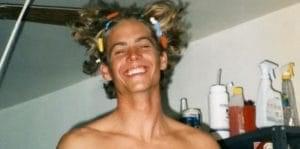 Paul William Walker IV was born on September 12, 1973, in the Los Angeles suburb Glendale. Better known as Paul Walker, he was the oldest of five siblings and started acting as a child in diaper commercials. Growing up, Walker continued acting, appearing in episodes of several famous television shows such as Who's The Boss? and Highway To Heaven.
Eventually, Walker would find fame with strong supporting turns in hits such as Pleasantville and Varsity Blues. While filming the thriller The Skulls, he got along with director Rob Cohen so well that Walker pleaded with Cohen to be in the director's next film. Cohen assured Walker that he'd do him one better, as Cohen was tailoring the lead in his upcoming movie specifically for Walker. That movie was The Fast And The Furious, which propelled its entire cast to superstar status the world over. He would reprise his role as Brian O'Connor in most of the sequels of this mega-franchise; until his untimely death in 2013.
Along the way, he would star, or co-star, in several big studio films such as Disney's Eight Below and smaller independent pictures like The Lazarus Project. Minus a handful of titles, this nicely sums up everything this reviewer knew about Paul Walker before sitting down to watch I Am Paul Walker, an incredibly detailed documentary about the actor's life, family, career, and legacy.
Director Adrian Buitenhuis interviews Paul Walker's siblings Cody, Ashlie, and Caleb, and his parents Paul Walker III and Cheryl, none of whom gloss over the more negative aspects of Walker's personality. Growing up, especially as a teenager and young adult, he had quite the temper and got into many fights. However, it would seem that the same passion that boiled over so readily also made him extremely loyal to his family and friends.