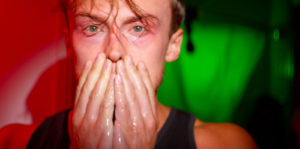 DANCES WITH FILMS 2023 REVIEW! Director/co-writer Rodes Phire and co-writer Sarah McMaster take the viewer on a journey through a tangled web of love, loss, trauma, and how to cope with it all in their feature film Farewelling. Jenna (Cristen Coppen) is an artist experiencing a midlife crisis at the tail end of quarantine brought on by the global pandemic. After being cooped up in her home with her husband for weeks, her mental health is taking a toll, and signs of weakness are beginning to show. Jenna's husband, Mikey (Rob Evors), is increasingly concerned with how the couple is going to make ends meet financially. Their struggles have stacked onto the strains of the current global situation, causing a tension-filled relationship.
Jenna learns that her best friend Cindy (Lauren Selman) has died. The news is like gasoline on a fire, fueling her mental health into a deeper and darker spiral. She explores medication as well as continuing her fitness regimen as means to cope with the grief she is experiencing. Then the spirit of Cindy visits her, providing advice and sharing her thoughts.
A close friend of Jenna and Cindy, Daniel (Robert Thomas Preston), comes for a visit after hearing of the tragic passing. Daniel brings along his very new and significantly younger girlfriend, Kimberly (Anna Briggs). Jenna is hurting over losing her friend much more than Daniel. As such, she feels some resentment over the casualness of this move in particular. With so many personalities under one roof experiencing emotional trauma over the loss of a close friend, the drama is high.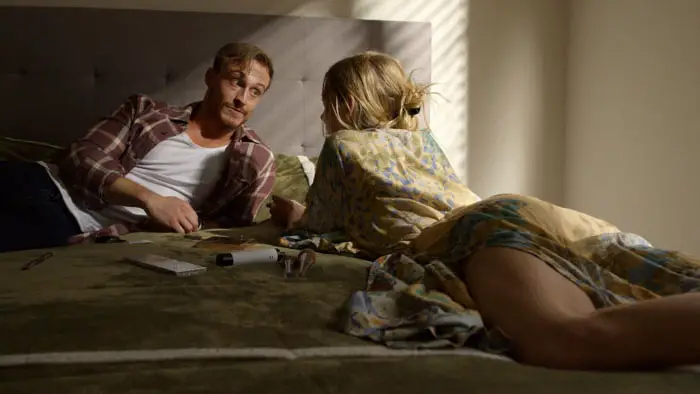 "…Jenna is hurting over losing her friend much more than Daniel…"
Throughout Farewelling, Coppen gives a powerful and raw performance. Jenna experiences a whirlwind of conflicting emotions throughout the unfolding drama, and Cristen carries the lead role with intensity. The entire cast brings their best performances in delivering compelling and believable characters.
I mentioned that this is set during the quarantine (a time I dearly hope to soon forget). Choosing this fraught time in the recent past initially set off a red flag for me. However, unlike some pandemic-themed movies, this does not use the pandemic as a crutch. Yes, it does play a role in the story, but it does so tactfully and without on-screen face masks. Rather than serving as a horned plot device, the setting further enriches the characters' circumstances.
Farewelling is a wild ride of emotions. While the characters struggle with a friend's death, a sort of love triangle develops, one that is rarely welcome. There are a few unpredictable twists throughout, which ramp up the tension between Jenna, Mikey, Daniel, and Kimberly. Without giving too much away, the film culminates in what is certainly a thrilling affair. This film will break your heart, make you question your relationships, and keep you on the edge of your seat.
Farewelling screened at the 2023 Dances With Films.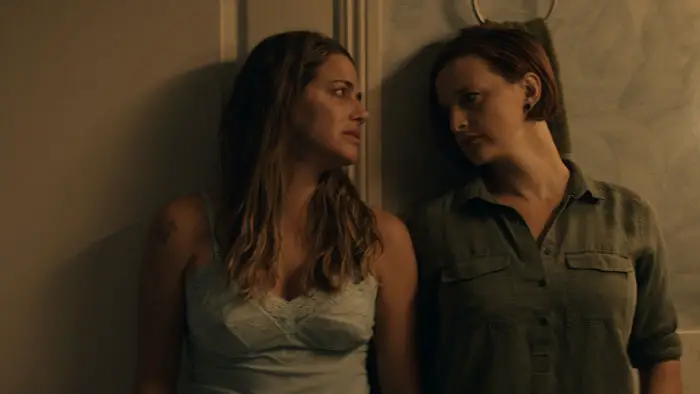 "…a wild ride of emotions."