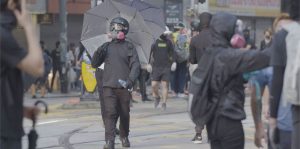 LOS ANGELES ASIAN PACIFIC FILM FESTIVAL 2021 REVIEW! In the documentary Faceless, director Jennifer Ngo provides a street-level view of the 2019 protests against a new extradition law imposed by China, allowing the accused in Hong Kong to be prosecuted on the mainland. Given that the conviction rate on there is nearly 100%, this was a new and chilling development for the ostensibly semi-autonomous region that China had been clamping down on since the British handover in 1997. Students gathered by the thousands at the reading of the law, and the movement that resulted was a callback to the 2014 pro-democracy umbrella movement.
Ngo follows four young protestors, who are always masked, through the events of the protest movement, as the country descends into chaos. We never learn their names or see their faces. They are the daughter of a police officer, an advocate for civil disobedience and non-violent change, a student, and a gay artist who advocates for LGBTQ rights.
"…follows four young protestors, who are always masked, through the events of the protest…"
They are fighting to keep their autonomy and maintain the freedoms they've known all their lives. They believe they are fighting the good fight, but they are portrayed in the media and seen by many older traditional Chinese people as unruly rabble causing trouble. Carrie Lam, the Beijing anointed Chief Executive of Hong Kong, said in interviews that there was no police violence, simply a normal process of keeping peace and restoring law and order. Ngo highlights key events of the protest. There was a brutal standoff at Chinese University and an outright police siege at Hong Kong Polytechnic University. The students are shocked at the violence of the riot police. They seem to feel betrayed by cops who are, for the most part, the same age as them.
As the movement snowballs, details of protest tactics are explored, including how they deal with tear gas and the methods they use to avoid arrest. "Being water" is the practice of fluid movement away from riot squads. They stream away into side streets and alleys, evaporating into the surrounding buildings whenever possible. Eventually, as the novelty of the movement subsides, each subject must consider their purpose for protesting, their likelihood of success (always small), and the lasting impact these actions will have on their lives.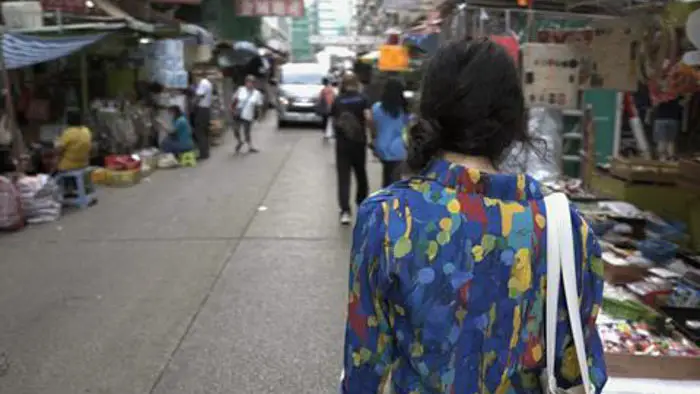 "…no apparatus on the planet is better at crushing an uprising than the Chinese government."