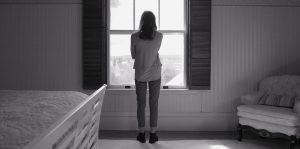 It's not difficult to imagine how hard it is to maintain a long-distance relationship. What happens when the distance has nothing to do with physical miles? In Paul Andrew Kimball's The Colour of Spring, two lovers are put to the test when one takes a massive step forward professionally.
Sarah and Sam (Alexa Morden and Jamie Muscato) are the two lovers in question. Sarah just gave the performance of a lifetime on stage and is ready to move to the next level as an actor. Sam's time in the spotlight has come and gone. So, naturally, conflicts begin to surface, and neither wants to acknowledge it.
Sarah is firmly assimilating herself into her new theater community. She attends late-night rehearsals, talks shop with her fellow actors, and may or may not find her director attractive. Clearly, the director has a thing for Sarah.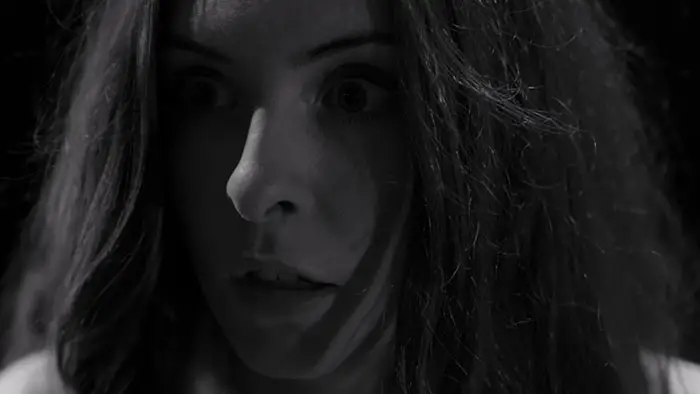 "…when she arrives home, Sam is finishing up a session of lovemaking with one of her co-stars."
Sam, on the other hand, is the long-suffering boyfriend. He supports Sarah from the audience, patiently stays up late for when she returns, and, worse, languishes away at his dead-end job, wondering if he's good enough for Sarah.
One night, their worlds collide. Sarah's director begins to pursue a deeper relationship with her. She rebuffs his advances, and when she arrives home, Sam is finishing up a session of lovemaking with one of her co-stars. Long story short, Sarah leaves Sam and heads to her family's secluded cabin in the woods. Sam pursues her, and they hash sh!t out. Then out of nowhere, there's a third act that goes insanely bonkers when her theater company decides to rescue Sarah. But does Sarah need rescuing?
There are two aspects of The Colour of Spring worth talking about—one good and the other not-so-good. I'll start by saying, Kimball's film is a high-quality, independent drama. It looks good, and the actors do a fine job overall.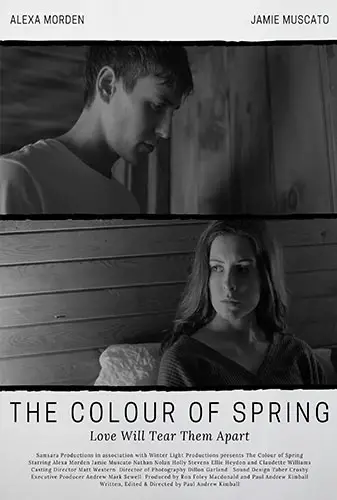 "…feels like two separate movies."