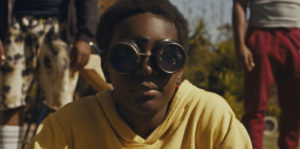 SUNDANCE FILM FESTIVAL 2022 REVIEW! There comes the point when you have to find the humor in a tragic situation. With that being said, I now present to you what writer-director Victor Gabriel affectionately calls a "traumedy," Hallelujah.
After an unforeseen tragedy, two brothers, Paper (Bruce Lemon) and Chetty (Richard Nevels), lament over the guardianship of their nephew and niece, Hallelujah (Stephen Laroy Thomas) and Lila (Mariah Pharms).
Though adults, Paper and Chetty are not ready to be "parents," as it was not in their plan, and they are clearly in over their heads. How can they possibly control the 13-year-old Hallelujah, as he acts out in a shocking way over the uncertainty of his future. He's also constantly yelling quotes from nerdy books he's read. Lila, on the other hand, is simply adorable.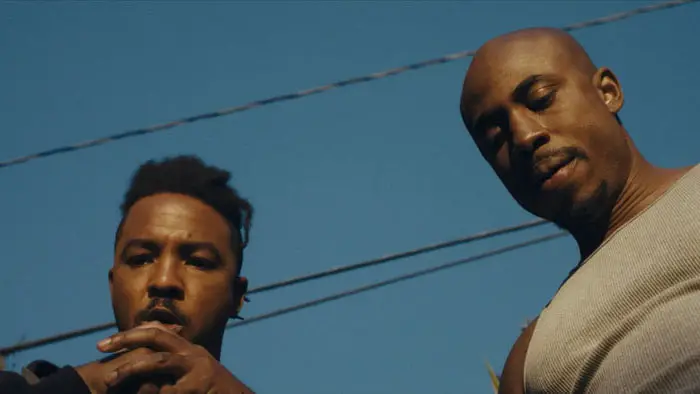 "…two brothers…lament over the guardianship of their nephew and niece…"
As a traumedy, Hallelujah finds its rhythm in contrast. Hallelujah's odd quotes and extreme actions butt up against the brothers' inane arguments. As an audience, we are flung between these extremes of drama and emotion while never losing sight of the tragic incident involving the nephew and niece's parents. It is a conflict that will wage inside you to the end. For audiences, cinema is all about perspective, and I'm sure some will not find the extremes entertaining, and I get that, but the tension heightens the emotional message.
My only nitpick with the short is the speed of the dialogue, especially between Paper and Chetty. It reminded me of conversations I overheard at family gatherings. It was hard to understand then and is still so now. It's OK to slow the pace down a bit and still maintain authenticity.
In the end, what Victor Gabriel does in Hallelujah is spotlight what it means to belong and the responsibility we have as a community towards the young ones left behind by tragedy.
Hallelujah screened at the 2022 Sundance Film Festival.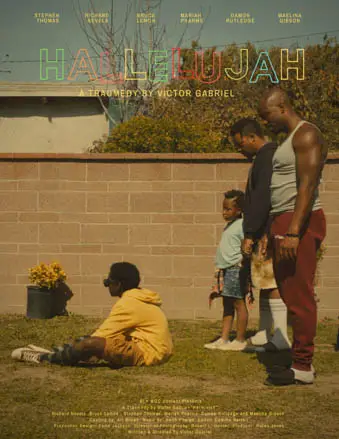 "…[spotlights] what it means to belong..."