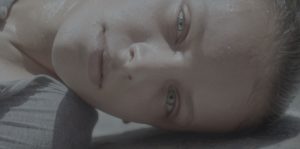 Ecstasy opens with a young woman running. We are not sure if she is running toward or away from something. Then she collapses from exhaustion. While on the ground, her eyes remain open, staring blankly, as if she is outside of her body, possibly caught in a runner's high that makes her lose touch with the world around her. Perhaps the woman is experiencing an ecstatic moment.
The documentary-drama hybrid then cuts to historical footage of protestors running from cops during Brazil's volatile 1980s and '90s. Director Moara Passoni's semi-autobiographical tale is perhaps the most insightful analysis of anorexia ever captured on film. The filmmaker does not give the viewer a simplistic medicalized cause for anorexia, nor does she pinpoint the disorder's root in a specific social phenomenon. For Passoni, the anorexia of her youth was an interrelated experience tying her physical body to the abstract body politic.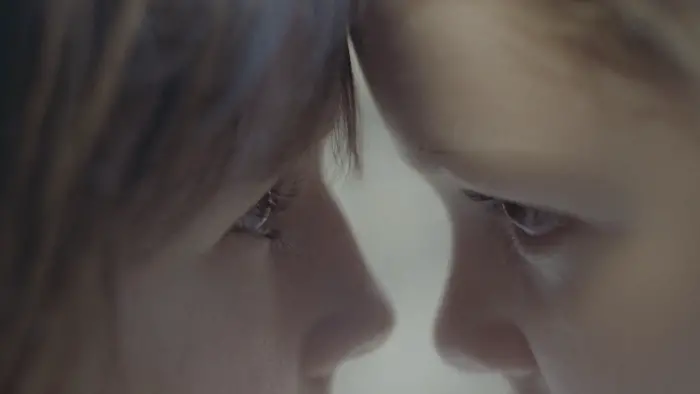 "…Clara's coming-of-age story begins with memories of her mother participating in political protests."
The main character, Clara (played at different ages by actresses Alice Vilares, Gigi Paladino, Sara Antunes, Victoria Maranho, and Susana Priz), is the personification of Passoni's experiences and those of the anorexic patients and therapists who collaborated with her. Clara's coming-of-age story begins with memories of her mother participating in political protests. Her mother's home in São Paulo was a hub of activity filled with the clamor and vitality of activists and protestors. Eventually, her mother becomes a congresswoman, and they move to Brasilia.
It is there where the story of Ecstasy (or Êxtase in its original Portuguese) shifts from idyllic to lonely. Meetings and political commitments consume her mother's time. Clara declares, "The maze swallowed my mom." She is put in a Catholic school wherein she becomes conscious of her classmates' developing bodies—breasts, menstrual cycles, sexual desires. An incident at the school leads to yet another displacement for Clara. She is transferred to another school. Clara becomes more and more aware of bodies. Bodies and bodily functions appear everywhere for Clara — she calculates the number of bars of soap that can be made from a body's fat content, she gazes upon her mother's body after taking a shower, the body of Christ and his bleeding stigmata fascinate her. Menstrual blood makes its first appearance upon her clothing. Eventually, psychiatric interventions make their way into her life.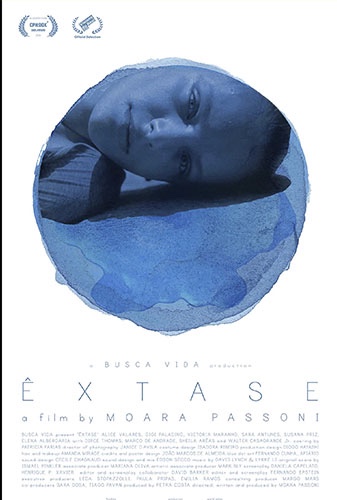 "…weaves its narrative around the topic of anorexia without simplifying it..."