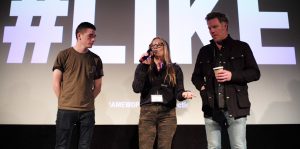 #LIKE is Sarah Pirozek's debut feature. I loved it. It highlights toxic masculinity and what effect it has on everyone that lies in its wake. Pirozek delivers a very satisfying piece of cinema, especially for women. If you're a feminist (which, if you're not, why not?), you will love this film as much as I did. I was more than happy to talk to Sarah about #LIKE and her upcoming project The Squatter's Handbook. She's insightful in regards to the world of low-budget filmmaking. I learned a lot just from this conversation, so hopefully, you can too.  You won't regret it if you like female-led genre!
Was there any kind of real event in your life that inspired the script for #LIKE?
No, but kind of. It wasn't personal. Nothing like that happened to me what felt personal about it when I started thinking about the subject matter. You know how you go down a hole in the dark of the night, looking at a bunch of things online? I kept seeing these stories about kids dealing with predators on the internet. There was one girl she was tricked to sneak out of her bedroom. She was on Kik, and her parents didn't know. They didn't understand the app. They thought she could only get in trouble on the laptop, but she had a phone and was on Kik. She was convinced to sneak out by some boy who was thirteen. Turns out to be an 18 and a 19-year-old boy and girl from Virginia Tech who raped, tortured, and killed her.
Tons of people have been molested on Snapchat. Tons of people had started being stalked on the Find My Phone app when it was first installed on phones because people would install their spouses Find My Phone or something like that. I was reading about this and thought it was just creepy. Many years ago, I had a slightly sketchy boyfriend, and I just thought, "If that were today, it would make me really nervous."
To preface all of this, as you know, anyone who starts thinking about making a film if you're an independent filmmaker–especially when I started, it was before the whole #MeToo wave—as a woman, there was no way anyone was going to take me seriously or fund my film, or talk about distributing my film, or help me with it in any way. Because, as a woman director, we were blocked by a glass ceiling. I'm a member of the women's committee at the DGA (Director's Guild of America), and we saw all the stats. It was really terrible. So I thought, "I'm going to make a genre movie about something I really care about." I had just been thinking about that because genre films are the only ones getting bought, sold, distributed, and shown that you could maybe attract a mid-level talent to.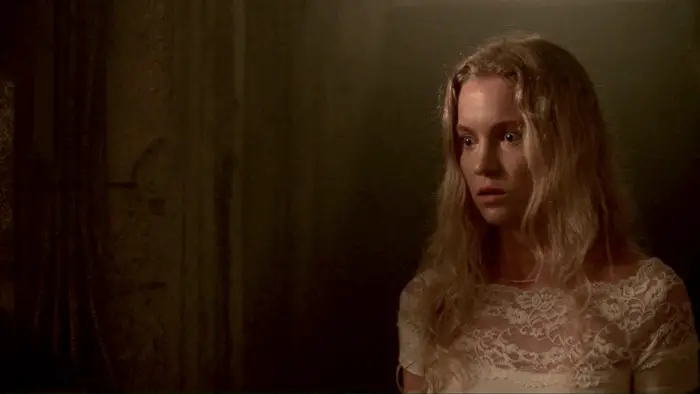 "How would I feel about the girl who was murdered?"
I thought, "Okay, genre, genre, genre." and that scares me now. Well, this stuff scares me. Then I happened to watch the Audrie and Daisy documentary. When I said it was something personal, I felt so angry and so hurt by what happened to Daisy Coleman that I actually reached out to her on Facebook. We messaged a couple of times. This was early on when the doc had just come out. She was a beautiful young woman and such a sweet girl, and what these pigs had done to her. It wasn't that it was an internet crime, but then the bullying and the shaming and the slut-shaming, and the harassment of her and her even younger friend who had been raped, and her brother was was bullied by the same boys who had done this. Then, Nate Parker sold Birth of A Nation. Then all the Nate Parker stuff came out. That also wasn't an internet crime, but the bullying and harassment and the bro culture and this toxic masculinity. It obviously affects women more, but men and boys are affected by it, too. When you weaponize it with this creepy system where you can get into the bedrooms of children, and you don't even have to have your face on it.
The final story that I heard that made me decide I was definitely going to write this Canadian girl whose name I can't remember at the moment. She had been on one of those talent websites profiled in the film. They keep changing names, but they still exist. The one in my film is a different name than a real talent website. We obviously recreated it, but she had flashed this guy, and he screengrabbed a picture of her. He then created this catfish profile on Facebook and shared the picture with all her friends in middle school because she wouldn't send him more pictures. Then her mother took her out of school because everyone had started slut-shaming and bullying her. She moved to another school, and it happened again. She was 13 or 14 when she killed herself. After all this stuff…thinking about the girl getting murdered, kids being abducted, stalking by boyfriends, this horrible story happened to Daisy Coleman. I almost cry every time I talk about her because subsequently, she's taken her own life.