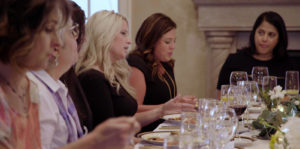 Patty Ivins Specht's documentary feature, Deconstructing Karen, is one of those must-see films if you want to understand the current problem of race relations in the United States. Admittedly, it's uncomfortable to watch. It may not provide the answer you're looking for, but it's important nonetheless, regardless of what side of the position you stand on.
Deconstructing Karen is the story of activists Regina Jackson and Saira Rao and their small business, known as Race2Dinner. Specht's camera gives us a fly-on-the-wall glimpse of this truly memorable dinner. We start with the beginnings of what appears to be a quaint dinner party. The guests arrive, and they are all stereotypical progressive White women. As they partake in some sips of wine and a bountiful bread basket, Jackson and Rao arrive as the hosts of the evening. Rao opens the evening with the question, "Who here believes they are not racist?" Everyone raises their hand raised. As each guest introduces herself, they comment that they are colorblind and have either dated or married non-White partners.
For the remainder of the evening, Jackson and Rao would tear down (dare I say deconstruct) each woman's belief that they are not racist and point out their true, authentic "white supremacy." To say that one is "colorblind" or sees no color is a product of… white supremacy. To have dated or married a non-white is… white supremacy. You cannot f**k your way out of being a racist. At one point, the women are told that if anyone feels like they are about to cry to remove themselves from the table and cry in the other room. As explained, crying is what white women do to draw attention to themselves and deflect from the issue at hand.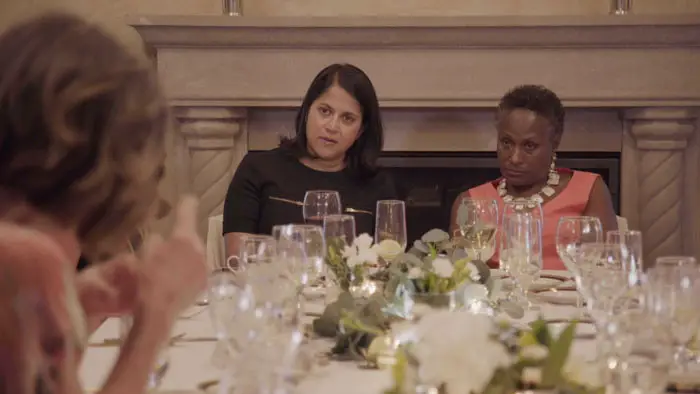 "Rao opens the evening with the question, 'Who here believes they are not racist?'"
Over the next hour, these women were told how being progressive white liberals make them more dangerous than Trump supporters. This is because they simply sit back and say they're not racist while not getting their hands dirty in the fight. The hosts are quite effective in digging up and uncovering every aggression and micro-aggression. It gets so bloody that you'll cringe whenever a guest attempts to defend themselves.
I say Deconstructing Karen is must-see viewing because not only is it one of the best documentaries to explain the ideals behind Critical Race Theory (CRT) in a comprehensive, informative, and engaging way. Seeing CRT in action is equally insightful, especially if you're like me and know something about CRT or have an opinion based on other people's opinions. However, after watching Specht's documentary, I'm a thousand percent better informed.
I'll admit. I'm not on the CRT bandwagon. Yes, I've come across personal experiences of racism over my entire life. Still, I fully believe as a minority living in the U.S. today, it's so much better than it was living as a minority in the U.S. forty/fifty years ago. Watching the film, I wondered what "Deconstructing Chad" would look like. Also, as one who has experience with religious cults back in the 1980s, there are a lot of similarities between the tactics used to "root out" one's sins and one's racism. Ultimately, this hour-long dinner (no one eats) is one of the most fascinating interactions I've seen in a very long time.
Deconstructing Karen is an essential resource regarding the deep-seated racial divide here in the United States. I believe in healthy debate when it comes to everything, and the key to healthy debate is knowledge, and Specht's film is a fountain of it.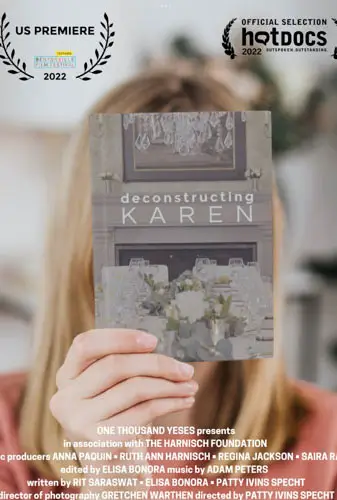 "…an essential resource regarding the deep-seated racial divide here in the United States."