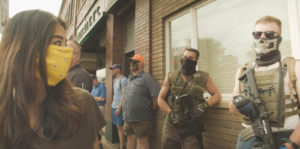 NOW IN THEATERS! Bad Axe may be named after a small, conservative Michigan town, but this documentary is about a devoted Asian American family and their experiences with trauma, racism, and familial pressure. While in quarantine with his family, director David Siev decided to document their day-to-day existence as they weather the COVID-19 pandemic. Under the guise that the film is a love letter to his hometown, the filmmaker ends up foregrounding the power of family above anything else.
First and foremost, the Siev family is best known in their tight-knit community as the owners of Rachel's, a restaurant started by the filmmaker's parents, Chun and Rachel Siev. His sisters, Jaclyn and Raquel, help run the family business. Bad Axe begins by focusing on the uncertain fate of the restaurant amid the pandemic. They are forced to do take-out only, and they experiment with different foods to attract more customers. David Siev remains a composed presence behind and in front of the camera as he films his family trying to adapt to their new circumstances.
While everyone gets the opportunity to speak, his father's background as a refugee from Cambodia takes priority. Chun Siev's strong-willed and resistant; he survived the Killing Fields, raised a family, and established a successful restaurant in a small community. This is indicative of the American Dream. Woefully, having escaped the violence in Cambodia doesn't mean Siev escaped the memories of that traumatic experience, nor does it mean that there isn't any violence looming in America. The Siev family lives in a community of Trump supporters during the age of coronavirus. To protect himself and his family, Siev arms himself and teaches his daughter how to use a gun.
"…Siev decided to document [his family's] day-to-day existence as they weather the COVID-19 pandemic."
In the summer of 2020, Black Lives Matter protesters across the nation came together to protest police brutality. Jaclyn Siev, being the empathetic and self-assured person that she is, decides it is not enough to stay silent and go about serving food like it's another day. In one of the more palpably distressing moments, her siblings and friends organize a Black Lives Matter protest in their conservative town.
David Siev captures, in riveting detail, the pandemic and the heated political climate through the eyes of his family. Bad Axe is compelling and well-paced, to say the least. But it would be remiss of me not to mention how intrusive and off-puttingly passive Siev can be, especially during an inflamed argument between his sister and a customer who refuses to wear a mask. Even so, that's him retaining the role of the filmmaker. As a result, there is a rawness to the movie that is laudably consistent and captivating. Paired with stirring music and handheld camerawork, Siev's filmmaking approach boasts a home video aesthetic, thus making the documentary feel more authentic and spontaneous.
Bad Axe is definitely more personal than your typical documentary based on the fact that the filmmaker's subjects are his family. While the documentary refrains from giving family members clear direction on how to mitigate their fears and anxieties, they have each other. That familial strength is what injects this poignant documentary with so much optimism.
Bad Axe screened at the 2022 Los Angeles Asian Pacific Film Festival.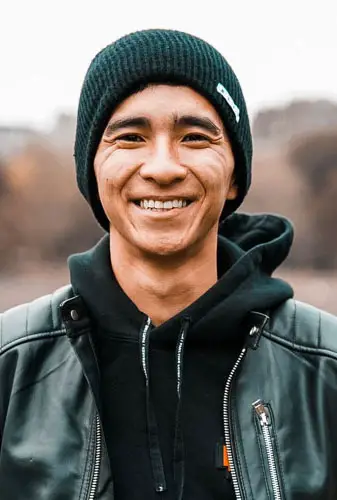 "…laudably consistent and captivating."