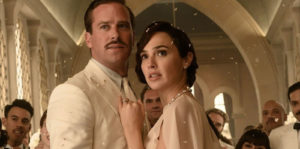 Walking into Death on the Nile, you may feel as though you stumbled into a screening of 1917. The camera weaves through the trenches of a WWI battle that is both epic in scale and rich with detail. Then, the camera zeroes in on our hero, a young Hercule Perot (Kenneth Branagh). We soon find out that this is little more than an elaborate origin story of the elaborately coiffed mustache of our famed detective. However, it does serve as a slight peek into Poirot himself.
In Branagh's second stab at the Agatha Christie character, Poirot is vacationing in Egypt when he encounters his buddy, Bouc (Tom Bateman). The young Bouc is visiting the country with his mother Euphemia (Annette Bening) to celebrate the wedding of socialist playboy Simon (Armie Hammer) to wealthy heiress Linnet (Gal Gadot). Shadowing their matrimonial celebration are Jacqueline (Emma Mackey), Simon's former girlfriend who actually introduced the two, and Linus (Russell Brand), Linnet's former fiancé.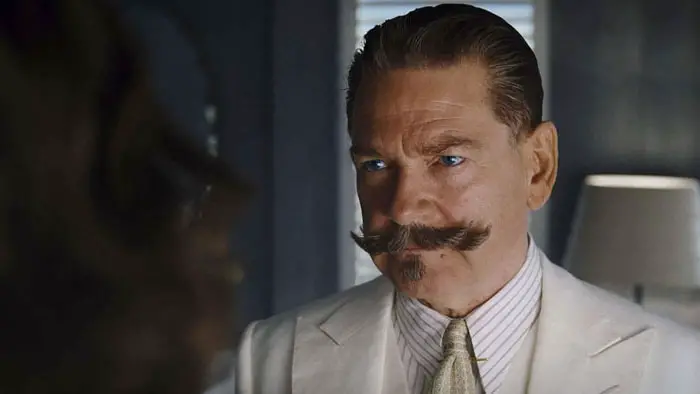 "…the party depart down the Nile aboard the S.S. Karnak…resulting in one of the passengers' death."
When members of the party depart down the Nile aboard the S.S. Karnak, we get to meet the colorful supporting cast. There's Linnet's godmother Marie (Jennifer Saunders), her nurse Bowers (Dawn French), Linnet's maid Louise (Rose Leslie), and the slippery lawyer Andrew (Ali Fazal). Two traveling musicians, Salome (Sophie Okonedo) and Rosalie (Letitia Wright) are also on the boat, which is a maze of luxurious grandeur.
But where there's opulent wealth, there's tension, and it's not long before pressures percolate, resulting in one of the passengers' death. It is precisely here that the tempo of Death on the Nile begins to build, and Branagh lets loose as a character and as director. It proves endearing to watch the know-it-all fumble his way through a sentence when facing a woman for whom he has affection. Meanwhile, we parse every line of dialogue for clues — a missing tube of paint here, a vanished scarf there — as to what is and isn't pieces of the puzzle.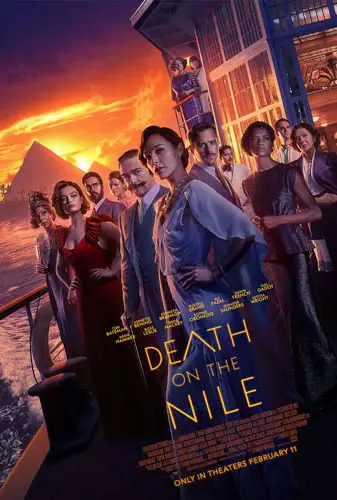 "…will hopefully continue the adventures of Poirot for years to come."