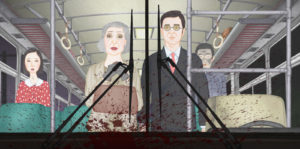 SUNDANCE FILM FESTIVAL 2022 REVIEW! On a long stretch of road, seven strangers are pitted against one another on the Night Bus. Told through some wonderful animation, writer-director Joe Hsieh spins a mystery that would make Agatha Christie sit up and take notice. In an atmospheric setting, a group of travelers is faced with a theft, mystery, and finally, the roadside killing of a monkey. All these elements culminate in the unraveling of an ingenious plot that crackles with creativity in both technique and execution.
We start at the bus station. The usual suspects, including a rich old woman with an ostentatious pearl necklace, board a bus traveling overnight via the windswept coast of Thailand. En route to their destination, her necklace goes missing, and the wealthy old biddy shrieks over the injustice, demanding the driver stop.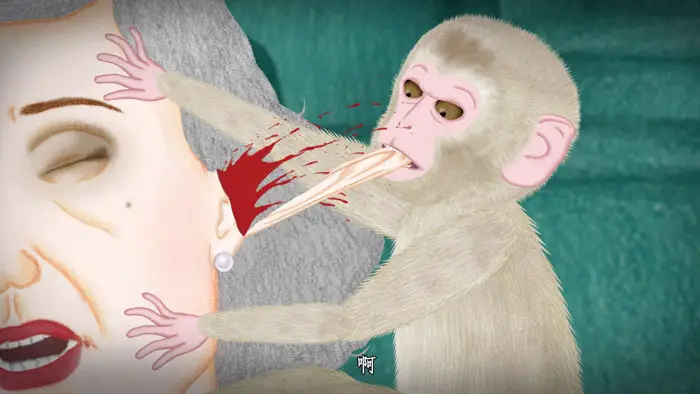 "…a group of travelers is faced with a theft…"
While the necklace is located in due time, it going missing triggers a prismatic narrative that keeps shifting to reveal another turn in the story. In a mere 20 minutes, secrets are revealed, mysteries evolve, and monkeys splatter against the grill of a passenger bus. This isn't just a cute cartoon. This is creative storytelling.
The animation in Night Bus is wonderful. It perfectly captures the tactile look and feel of papercraft. I would also like to point out the evocative use of sound and color to create the perfect mood. The short opens with an atmosphere you can practically feel as a full moon glows over billowing palm trees, and a foreboding night along a paradisaic road is promised. Thankfully that is what we get. Overall, Hsieh has a wonderful piece of work on his hands.
Night Bus screened at the 2o22 Sundance Film Festival.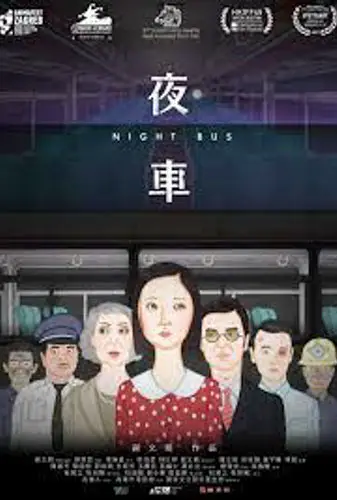 "…a wonderful piece of work..."