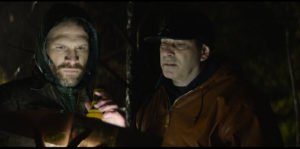 Back in the 70s, this was seen as character development and enrichment of the story. Today it is seen as the pink slime used as filler until you get to the few scraps of real meat in the story. Cryptid is filled with endless dialogue sequences, slowly building the plot with the monster parts sprinkled between miles of chit-chat. Said talking is well written, and the mechanics behind the creature's feeding pattern is particularly well done. However, audiences used to pacing any faster than a rerun of McCloud are going to see this as slow. Just like it was back in the day.
However, life in the slow lane is what Maine is all about. Cryptid thoroughly immerses the viewer in its rural setting. It has weathered buildings and gorgeous shots of nature. Hell, it even has a corner gas station that still rents videos. I grew up on an island in Maine, and I was floored by how much of the flavor of the state Rego works into the production. Then someone mentions it takes place in Trenton, a small village just across the bridge from me on the mainland. The town is mainly a stretch of highway lined with small motels, lobster pounds, and that former hockey player who sells factory imperfect t-shirts on the side of the road. It isn't big enough to have a daily newspaper or even a weekly one.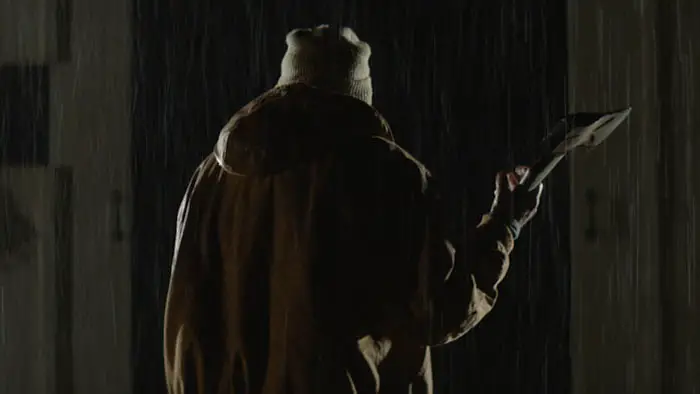 "…the cinematic equivalent of comfort food…"
That's when I discovered nearly everything was filmed in Massachusetts, with the video store scenes shot in Vermont. I was totally fooled, as everything visually reeks of Maine. Hats off to production designer Edi McGarry; that's some wicked good counterfeit Maine, buddy! I was also impressed with the rain sequences. While completely staged out of necessity, they look just like the nights of hard rain that would rock me to sleep. It's another nerve-pillowing aspect of a production that radiates a warm familiarity.
That Rego seeks to reenact the bad monster movies of yesteryear is most welcomed by those who remember back in the day. So while some may find the pacing slow, others are going to find it very relaxing. Cryptid is the cinematic equivalent of comfort food, with the soothing feel of childhood memories and no nutrition at all.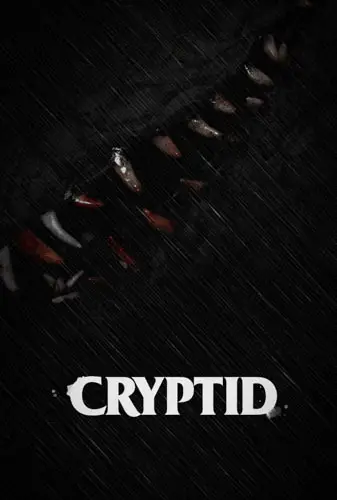 "…true to the old-school 1970s monster pictures."