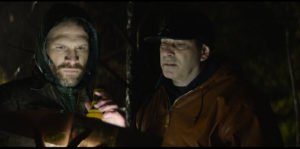 NOW ON VOD! The rain in Maine falls mainly on partially eaten corpses in writer/director's Brad Rego's retro monster feature Cryptid. One rainy night someone dies horribly on a rural Maine back road. Struggling freelance reporter Max (Nicholas Baroudi) tries to get details from Sheriff Charlie Murdoch (Chopper Bernet) to sell the story to the Trenton Daily Dispatch. Max is told officially that they are investigating it as a possible bear attack. Unofficially Charlie tells him that he has never seen a bear tear up a man like this. Max starts calling in favors and enlists the help of Harriet (Ellen Adair), the photographer for the newspaper.
When an old woman gets eaten in the rain, Max and Harriet are on the case. While researching similar circumstances, they discover a broken-up feeding pattern that stretches back for decades but has been varied enough to avoid detection. Meanwhile, a horse gets eaten up right in the stable. Will they find the mysterious creature before its current feeding season ends? And what awful things will happen once they do corner the cryptid?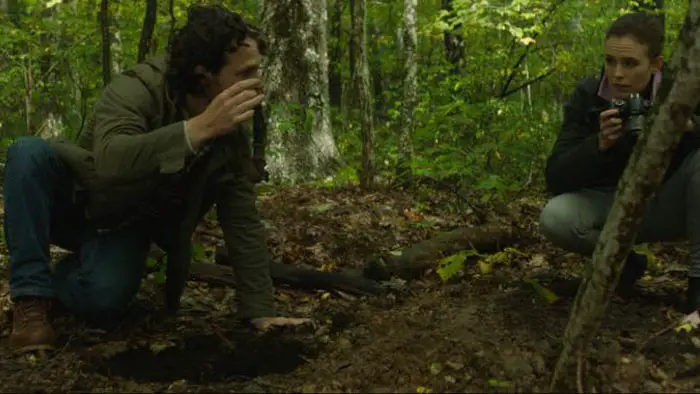 "Will they find the mysterious creature before its current feeding season ends?"
Rego conceived Cryptid to be true to the old-school 1970s monster pictures. It is forged from the same mold as the swarm of Jaws rip-offs that flooded the decade. Even the title font looks just like the cover of a mass-market paperback sold in a grocery store you could still smoke cigarettes in. The filmmaker's devotion to honoring the original formula is clearly on display, as is his belief in the old magic that lays dormant in the format. His strict adherence to this results in a perfect replica of the nature attacks narrative.
However, it also perfectly replicates all the out-of-date elements of that same formula. Yes, the use of practical effects instead of CGI is refreshing. There are even moments when they look very real. But there are also plenty of times when the creature is obviously a person in a rubber suit, just like back in the day. Also, the monster parts are held back as long as possible, with the whole cryptid not revealed until the big finale. Reporters talk with law enforcement. The mayor holds meetings. Scientists go over their findings over the phone. Then there is a killing, and then it's more meetings and phone calls and looking at folders.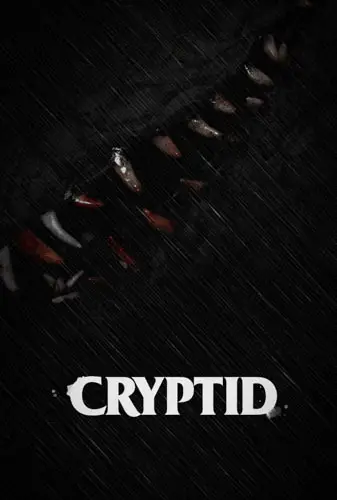 "…true to the old-school 1970s monster pictures."