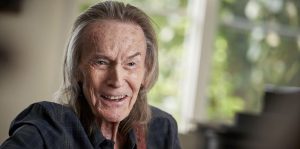 The folk movement of the 1960s spawned legends whose names continue to be recognized through generations despite the age gap, simply because their songwriting is timeless. Bob Dylan is widely considered the elder statesman of American singer-songwriters, but across the northern border, another name ranks with royalty. Gordon Lightfoot: If You Could Read My Mind pays tribute to the master and tells the story of Canada's most heralded songwriter through candid interviews with fellow musicians, producers, and the man himself.
When we first meet Gordon Lightfoot, he's a skeletal octogenarian railing against one of his most popular songs, "For Lovin' Me." He thinks it's distasteful, misogynistic and generally finds the content objectionable to the point where he won't even play it anymore. Before the credits roll, he demands, "Okay, I hate this f***in' song, so let's move on!"
For the remaining 90 or so minutes, he proves to be a tough old bastard willing to discuss his personal failures as much as his musical successes. We learn of his origins in small-town Canada, his life as a banker that he abandoned for music, and his early stint as a singer on the television show Country Hoedown. From there, his career unfolds as he gets deeper into the '60s folk scene and becomes admired by peers like Ian & Sylvia and Peter, Paul & Mary. He befriends Bob Dylan, and they study each others' work. He becomes a notorious alcoholic but eventually trades in the escape of booze for camping. He's still here, too, playing his songs (well, all but one) to multi-generational crowds, and he's over 80 years old.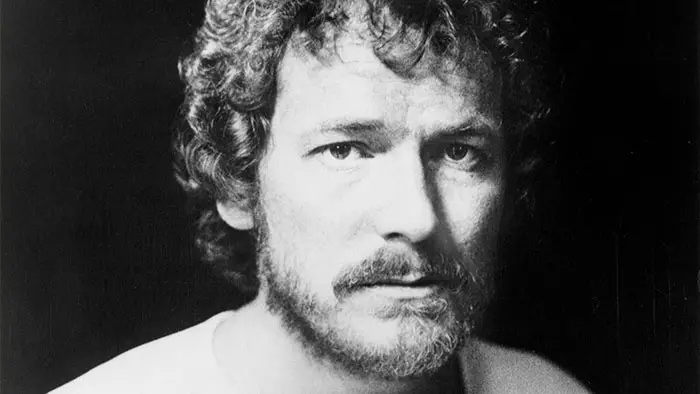 "…pays tribute to the master and tells the story of Canada's most heralded songwriter…"
Directors Martha Kehoe and Joan Tosoni effectively tell Lightfoot's story in an hour and a half by cramming as much information as possible into the story. It's one of those subversive documentaries that tell the subject's story while secretly educating you about the context in which these things happened. Apparently, they both have long resumed in music-based television, and it shows in their ability to blend information with passion. Even more, their love, respect, and admiration for Gordon make this a music doc for music nerds (present company included). In fact, it's this very exuberance that makes the journey such a thrilling ride. Even if you've never heard of Gordon Lightfoot or only know him for a handful of songs, you'll know him by the end and, most importantly, find yourself searching your favorite streaming site for his music.
At one point, Sarah McLachlan states that there isn't a Canadian songwriter out there that hasn't been touched by Gordon Lightfoot in some way. She's absolutely right, which is why Ian & Sylvia Turner, Rush's Geddy Lee and Alex Lifeson, Randy Bachman and Burton Cummings from The Guess Who, Steve Earle, Anne Murray, Alec Baldwin, and Bad Religion's Greg Graffin appear on screen to add to his story. His songs, on the other hand, have been covered by Elvis Presley, Johnny Cash, Neil Young, Nico, Paul Weller, The Grateful Dead, Waylon Jennings, Judy Collins, Glen Campbell, Olivia Newton-John and Scott Walker, to name a few. He's not just one of Canada's greatest songwriters, but one of the world's. If You Could Read My Mind reminds us why.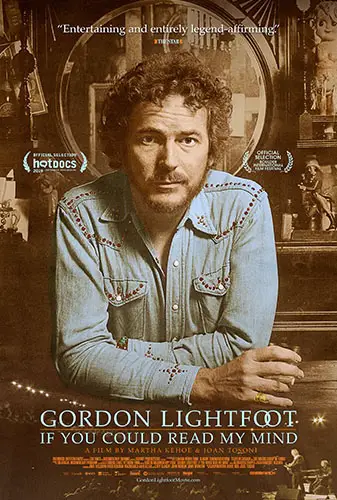 "…a skeletal octogenarian railing against one of his most popular songs..."