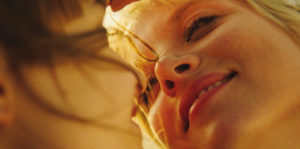 Nora's crush on Romy is communicated through distant stares that heavily suggest a fervid sense of longing. Here, Urzendowsky truly shines, as she looks with a purpose not totally known to the character because she's unsure of what she's feeling. Nora eventually decides to engage with Romy through text. What begins as a friendship turns physical, and the two savor the fugacious pleasure of young love. Urzendowsky is completely engrossing as Nora, elevating every prolonged stare and terse interaction into something more profound. A stellar Haase has wonderful chemistry with her that comes through their unfettered body language.
Director of photography Martin Neumeyer exercises fluid camerawork that keeps a reasonable distance from the two while not fully wavering from the sheer intimacy of their relationship. To help demonstrate Nora's development, free-flowing underwater shots of Nora best convey the transient freedom of letting go and living in the moment.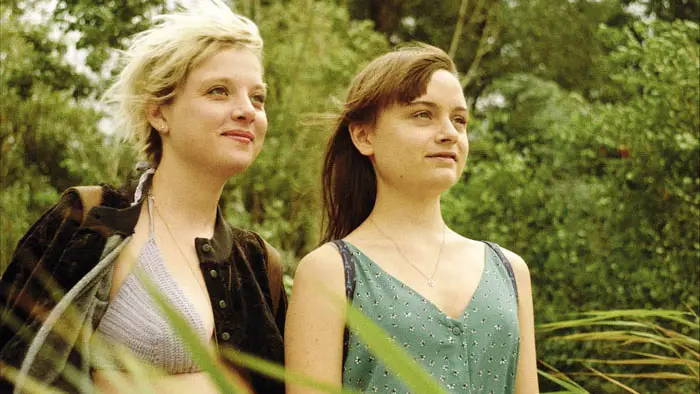 "…Urzendowsky truly shines…"
However, not everything in Cocoon works in harmony. The plot thread with Nora and Jule's mother is a bit underdeveloped, and the incorporation of short video segments fails to make an impression. That said, the filmmaker designs a richly developed world with tangible hints of sun-drenched orange and pool chlorine. It is as if you're there with Nora, observing as she figures out adulthood and love on her own — and with the help of video tutorials.
Cocoon is a lovely, albeit bittersweet, reminder of the joys and hardships of being young and falling in love for the first time. Of course, we all have to grow up, but as Nora tells it, "Even though the butterfly completely dissolves in the cocoon, it remembers its life as a caterpillar." In short, this is a tender and softly affecting addition to the crowded coming-of-age genre.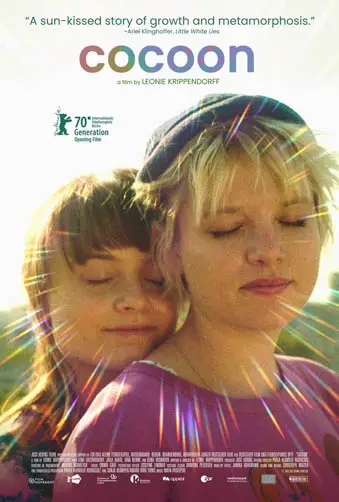 "…tender and softly affecting..."