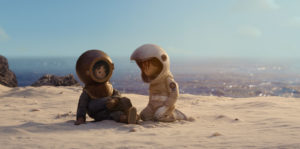 We were never meant to face this trying world alone. Writer-director Jan Gadermann's animated short, Laika & Nemo, shows the true power of friendship in a time of need.
Nemo is an odd boy. His friends and his entire small fishing town agree on this. Nemo lives in a lighthouse and dresses in a cumbersome deep-sea-diver suit every day with that fishbowl helmet of old. Unlike the rest of his class, who are dressed as pirates and mermaids, Nemo is ridiculed, bullied, and shunned for his appearance.
One night while adjusting the lighthouse lamp, its bright beam is fired into space by mistake. Moments later, a space shuttle crashes nearby. Emerging from the ship is Laika, a young girl in astronaut gear, upset by the beam of light that flashed before her. Laika and Nemo form an immediate bond as both have been bullied by others for their odd appearances. Soon, their newfound friendship is tested during an excursion into town.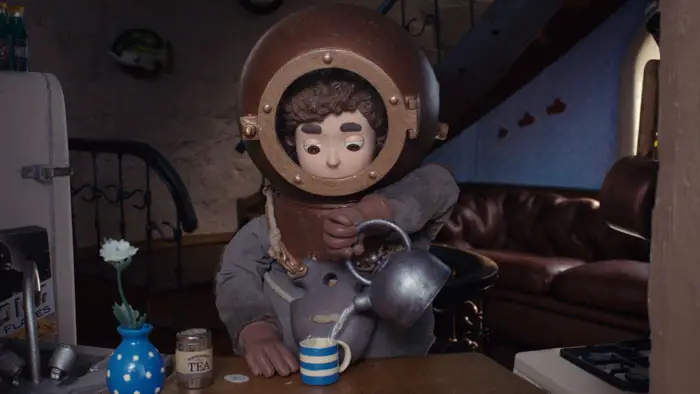 "…Nemo is ridiculed, bullied, and shunned for his appearance."
Laika & Nemo is a sweet story about standing together against bullying and finding strength in friendship. But, as wonderful as the story is, the real revelation here is Jan Gadermann's animation and Sebastian Gadlow's production design. Already a winner of the 2022 Student Academy Awards, the short is already qualified to be nominated for the 2023 Oscars. Their work rivals everything I've seen from the big Hollywood animation studios.
When it comes to stop-motion animation, Gadlow's production values are incredible. Every puppet and set is highly detailed, and the animation itself is smooth and meticulous. It's cliché to say, but Gadermann incredibly brings his puppets to life, creating true living beings. It's hard to believe this is stop-motion animation. The motion of the main characters is elegant and free-flowing, along with the small movements in the background providing texture to the piece.
With Laika & Nemo, it's hard to argue that Jan Gadermann will have a long, illustrious career in animation. Of course, we must strive and continue to make traditional animation a critical art form to keep alive.
For more information about Laika & Nemo, visit Jan Gadermann's official website.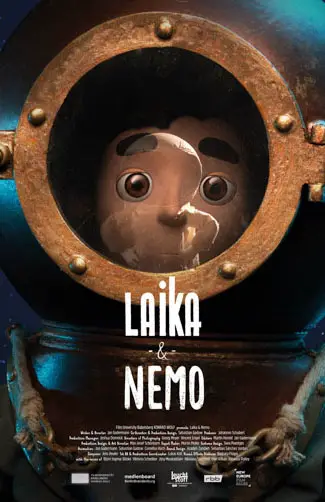 "…hard to believe this is stop-motion animation."