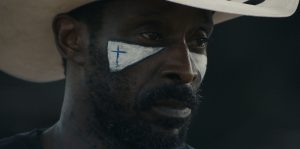 NEW TO HULU! Annie Silverstein's Bull follows Kris (Amber Harvard), a troubled teen whose mother is incarcerated. Kris and her younger sister live with their grandmother. Living just a few houses down is the straight-laced bull rider, Abe (Rob Morgan). One night, Kris decides to break into Abe's house while he is out of town and throws a party. Once Abe discovers that his house is trashed and that Kris was responsible, rather than pressing charges, he has her do chores for him until he feels she has worked off the debt. This includes a few tasks at the rodeo where Abe trains teen bull riders. This is where Kris takes an interest in the sport, as well as finds a father figure in the kindly Abe.
Bull is unique, but at the same time, it reminds me of films like Gran Torino and Moonlight, which are two very well done films. While it is hard to make an apples-to-apples comparison of all three films, what they have in common is that each of them deals with troubled teens finding mentors in the unlikeliest of people. I guess you could even throw The Karate Kid in there if you want to get technical. Why I say this is a unique film is because of its focus on bull riding and all that it provides for the plot.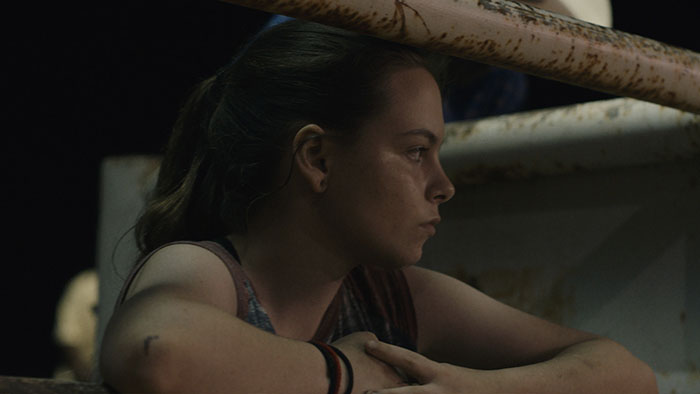 "…a teen dealing with unfortunate circumstances that would lead just about anybody down the wrong path and bull riding may save her…"
The story is centered around a teen dealing with unfortunate circumstances that would lead just about anybody down the wrong path and bull riding may save her from ending up like her mother. There are not many films out there about bull riding, let alone about how it can keep someone from going that route. There even some funny moments involving the rest of the bull riders, professional or in training, that liven up the proceedings. It also adds some conflict in Abe's story as he fights to still bull ride after an injury. The film is as much about Kris as it is Abe. This creates an interesting dynamic for the film.
What really stands out in Bull is its production. The production values are top-notch and impressive. The actors, including the supporting cast, come across very realistically. Rob Morgan brings the film home, playing the role of Abe flawlessly. Morgan shares excellent chemistry with each actor he shares the screen with. I would respectively say that Morgan is the star of the film, but Harvard does show that she may have a promising future in the film business. She brings a raw vulnerability to the role that makes the audience empathize with her. In fact, the whole movie feels very organic and naturalistic.
If there is any negative in Bull, is its ending. I felt like there could have been a clearer conclusion to the story as it left me with more questions than answers. As much as an ending can make or break a film, I don't feel that it took away from enjoying the majority of the film. It is still one of the best movies I've watched this year.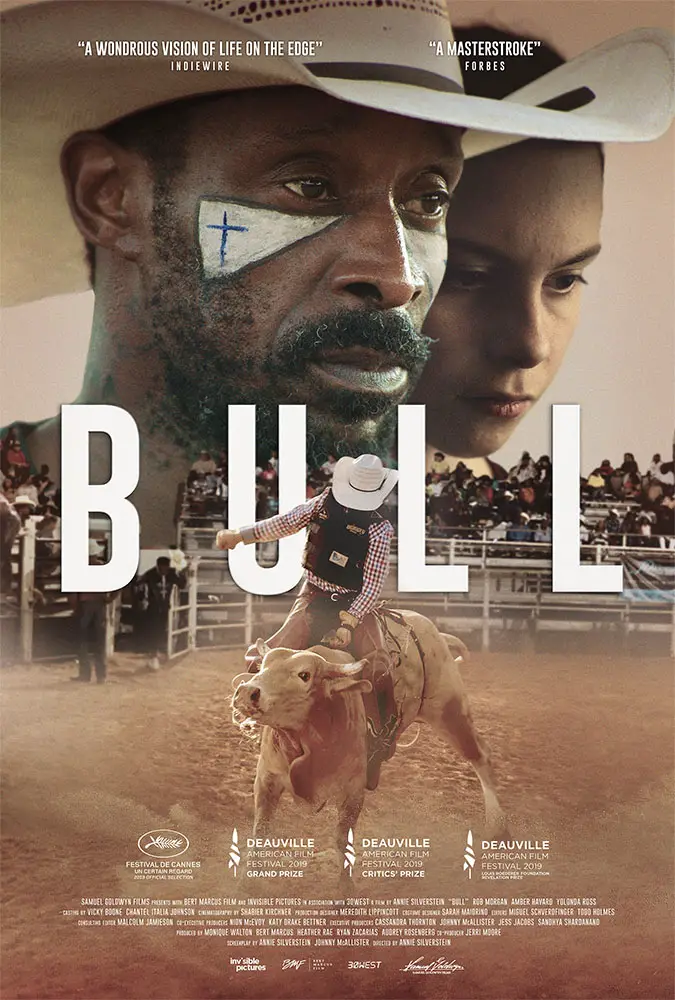 "…the whole movie feels very organic..."