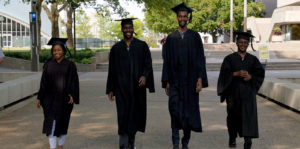 NEWPORT BEACH FILM FESTIVAL 2023 REVIEW! Ghanaian MIT alum Arthur Musah is the director, producer, and director of photography of the documentary documentary, Brief Tender Light. Spanning four years, the filmmaker documents the difficulties four MIT students have acclimating to American culture, immigration struggles, racism, and self-doubt, all while trying to stay focused on their common goal of taking this life-changing educational opportunity and bettering their countries.
Philip, Fidelis, Billy, and Sante have big dreams of changing their homes for the better, and due to lack of opportunity, an education in the U.S. of A. is critical to their patriotic pursuits. The filmmaker is inspired by their desire to create change, their sense of duty and commitment to their families, and provides a comforting shoulder for them as they realize that America also has its own problems.
Duty to one's country and fellow citizens, family, and God are central to these African students' lives. Philip, Fidelis, Billy, and Sante are shocked when these seemingly very old-school American values aren't reflected as strongly as they experience heavy culture shock. Throughout Brief Tender Light, as each of them visits their home countries during school breaks, they begin to feel disheartened by both America and their home countries.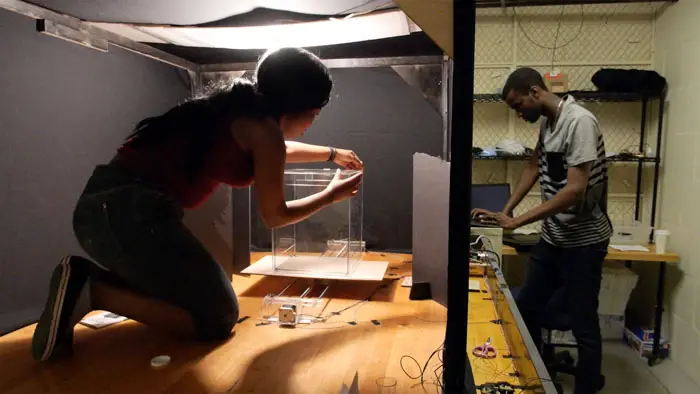 "…the difficulties four MIT students have acclimating to American culture…"

Where is home? Do I want to stay in America where there are stable opportunities, or do I want to return home and make opportunities? Just as Arthur and these now MIT graduates realize no country is perfect, they choose to be the change rather than let their dreams die. "…when home calls for that which we can give, be it our new home or our old one, we answer."
Philip, Fidelis, Billy, and Sante are the reason to watch. Their joy for life, education, and doing what's right is infectious. Watching them struggle to navigate the unknown in America, you can't help but get invested and root for them not to lose the spark for dreaming big and their childlike innocence, which is by no means a weakness. It forces the viewer to reflect on their outlook and work ethic. Can I do more in my work, for my family, and for other people?
Where the film struggles a bit is the interweaving of Musah's journey and commentary. From a pacing standpoint, it can feel stop and go at times. Just as you get into these four different students' lives, we stop to get to know Arthur, who narrates and asks them questions throughout the film, which attempts to add some drama to the otherwise very day-in-the-life structure. It was beneficial to have an alum's perspective to personalize the story further, but it didn't always work. This led to some inconsistencies with how we are supposed to view America. Although Brief Tender Light doesn't have a clear answer for its viewers, it does reinforce the very American value that each individual has the power to create opportunities for change.
Brief Tender Light screened at the 2023 Newport Beach Film Festival.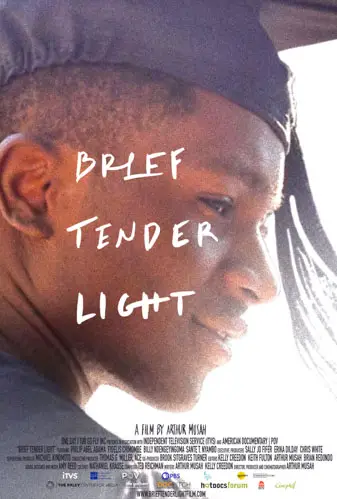 "…forces the viewer to reflect on their outlook..."