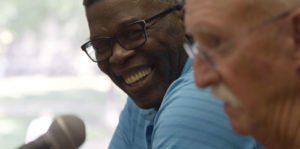 A trip back to yesterday reveals hidden pathways deep into darkness in director Louise Woehrle's profound documentary feature A Binding Truth. It begins as a sports profile of Jimmy Lee Kirkpatrick, who at one point was a football legend in Charlotte, North Carolina. In the early 60s, he was the star of the Second Ward High School, which was all black due to segregation. Kirkpatrick took a historic opportunity to transfer to the all-white Myers Park and lead their team to victory after victory. While at the school, a white classmate named De Kirkpatrick would say hi as they had the same last name.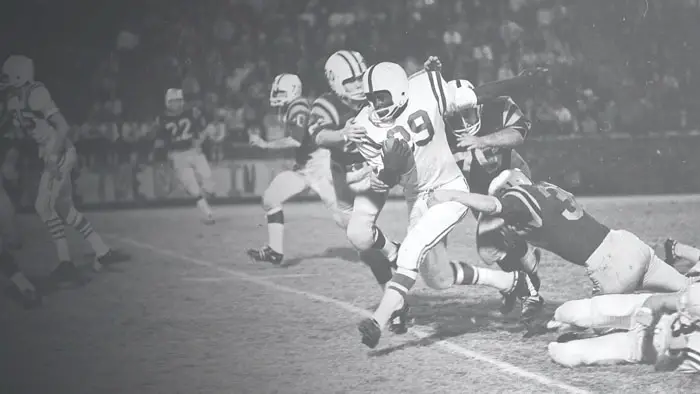 "…Lee was passed over…The reason was no black player had ever been picked for the Shrine Bowl."
When it was time for the annual Shrine Bowl All-Star Game, a huge North versus South Carolina rivalry match, Jimmy Lee was passed over despite being the top athlete. The reason was no black player had ever been picked for the Shrine Bowl. He became part of a civil rights lawsuit that ended with the ruling that players can no longer be barred for their race. The response he received was a wave of mass violence from evil factions of the Charlotte community. De Kirkpatrick was revolted over this champion's treatment as he was repulsed by the racism his father shared.
In 1965, De wrote about the injustice over Jimmy Lee for his college essay and got into Harvard. Jimmy Lee got a football scholarship to Purdue, where he ran into Indiana's famous brand of racism. An injury cut his football career short, and Kirkpatrick joined the age of Aquarius. Years later, De and Jimmy Lee reunite over the results of a genealogy study of their families. They have the same last names because an ancestor of De's bought Jimmy Lee's ancestor and gave him his last name to mark his property.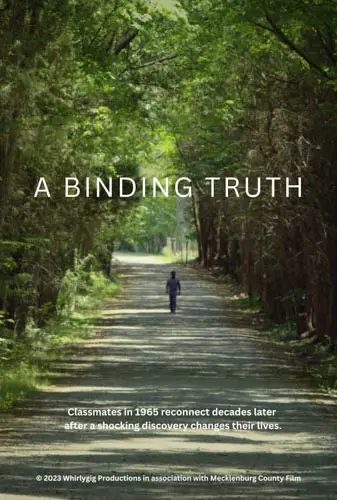 "…rides a whirlwind of subject matter with impressive mastery."