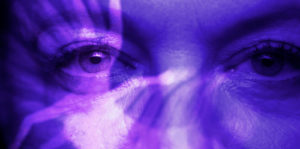 SUNDANCE FILM FESTIVAL 2022 REVIEW! Brainwashed: Sex-Camera-Power, written and directed by Nina Menkes, explores the phenomenon of the male gaze in cinema. A documentary analyzing cinema's fixation with the male gaze is an obvious attempt to disrupt an entrenched patriarchal ideology. However, in the strongest possible sense, the film is subversive as Menkes offers more than just a critique of the low-hanging fruit — mainstream movies, superhero franchises, action flicks, and teenage comedies that routinely objectify women. Instead, Menkes punches up by taking on arthouse titles, classics, and festivals, stating that they perpetuate a patriarchal hierarchy through the male gaze and limit opportunities for women in the industry.
Menkes is not afraid to take on the film canon, and the directors hailed as the gold standard. She gives evidence of how innovative directors such as Spike Lee, David Lynch, Paul Thomas Anderson, Martin Scorsese, Wim Wenders, Orson Welles, and Jean-Luc Godard revert to the lazy visual and narrative cliches of the male gaze. As if that were not enough, she gives evidence of female directors — Kathryn Bigelow and Sofia Coppola, to name just two — who use male gaze tropes.
Brainwashed is based on a talk Menkes gave titled "Sex & Power: The Visual Language of Cinema." In both, the director points out that cinema's shot design tends to be gendered and reinforces fixed power relations. Influenced by the pioneering work of film theorist Laura Mulvey, Menkes does not merely make a theoretical assertion that movies are usually told through a male perspective; she provides copious clips that give empirical support for her position. Clips from Phantom Thread, Notorious, Once Upon a Time… in Hollywood, and Short Cuts offer clear evidence of how POV shots are aligned with a male subject looking at a female as though she were an object of desire.
"…explores the phenomenon of the male gaze in cinema."
Menkes' analysis of how shots isolate female body parts and how cameras slowly pan along those body parts will do more than just inform — it will change the way you see films in the future. Where Menkes truly shines is in her analysis of lighting. Features such as The Master and Superfly place male characters in three-dimensional lighting, which gives those male characters a distinctive setting. Female characters are given two-dimensional lighting, which puts them in a sort of dislocated space, making their outward appearance appear timeless, hence making them mere objects of sexual worship.
The film canon relies on reverence and nostalgia, which can be dangerous, to shield itself from critiques at the ideological narratives and cliches it perpetuates. However, Menkes is not interested in doing a total takedown of the canon. She praises great filmmakers, though she never sanctifies them.
Brainwashed is required viewing for film students, educators, those in the industry, and audiences. The audience's gaze is implicated. Heterosexual, cisgender male audience members will discover how movies perpetuate the objectification of women in the greater culture outside of cinema. Female viewers will understand why they sometimes feel contempt for their bodies. When only certain cisgender female bodies, usually white, are the recipients of the male gaze, it is understandable why women feel as if their bodies are not worthy.
Brainwashed: Sex-Camera-Power does not by any means imply that we are hopelessly trapped by a male gaze spectacle. On the contrary, the documentary offers films that critique and go beyond the male gaze. Titles such as Portrait of a Lady on Fire or Beau Travail give us alternative gazes and film languages. After watching the documentary, I hope that as critiques of the male gaze become more and more mainstream, audiences will see through the many cliches and understand the ideology objectifying women in cinema. And as they gaze back, I hope we all realize that they have complex stories to tell.
Brainwashed: Sex-Camera-Power screened at the 2022 Sundance Film Festival.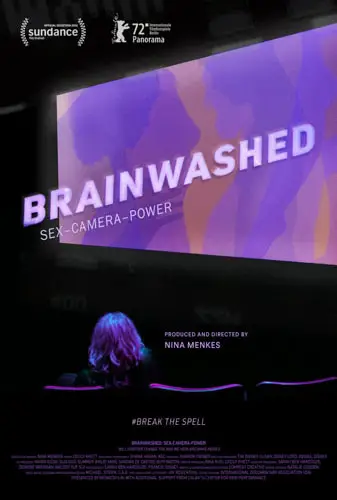 "…required viewing for film students, educators, those in the industry, and audiences."