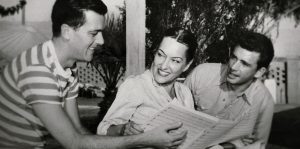 If you're a lover of the Golden Age of Hollywood, you will enjoy Boulevard! A Hollywood Story, especially if you like to know where some of the dead bodies are buried that time has forgotten. In a very concise and humble style, director Jeffrey Schwarz dives into the past to discover what happened to the would-be musical Boulevard based on Sunset Boulevard, starring grand dame Gloria Swanson and the dashing William Holden.
Through rigorous research, the filmmaker learns about the lives of the musical's writers, Dickson Hughes and Richard Stapley, who Swanson had contracted. Boulevard was backed by Swanson, which she wanted to make after her comeback success in Sunset Boulevard. That classic was ultimately her final swan song.
Boulevard! A Hollywood Story leaves no stone unturned when following the trail of players who were part of the making of Boulevard. Although the musical never made it to the stage, there were lyrics and recordings created for financiers. However, the real story is the less visible Hollywood reality that enveloped Boulevard, Swanson, Hughes, and Stapley.
There's no question that when anyone starts to dig into the fact versus fiction behind many of Hollywood's Golden Age movies and projects, there are secrets and cover-ups abound that can be brought to light. However, Schwarz's meticulous research and interviews with a real cast of characters reveal Swanson's lasting connection to her fans and how Sunset Boulevard exposed a darker side to Hollywood when peeling back the layers of its production and its lasting effects.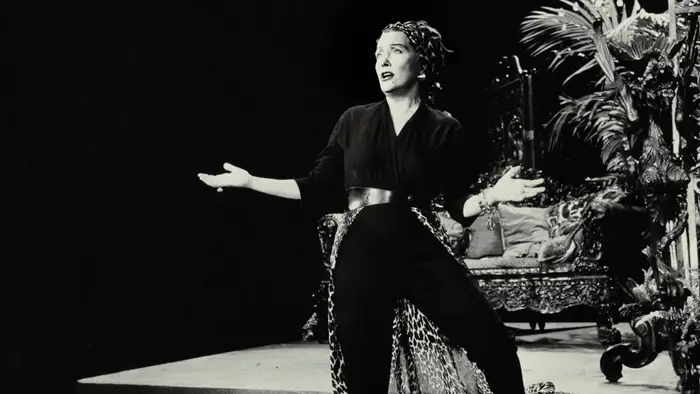 "…what happened to the would-be musical Boulevard based on Sunset Boulevard…"
Schwarz travels virtually and in person to various archives, including the Gloria Swanson archives at the University of Texas at Austin Harry Ransom Center. He also looks into music publishing with his visit to Fred Bock Music Company, which also led to discoveries of more than just sheet music and reel-to-reel recordings.
Since Swanson's career covered a great deal of show business and the changing technologies therein, wonderful excerpts of her appearing in Cecil B. De Mille's silent films and images of her as a young actress are strewn throughout. Brooke Anderson, Swanson's granddaughter, talks about the Norma Desmond character her grandmother plays in Sunset Boulevard and keeps her grandmother's legacy as a positive one. There is a need to separate her grandmother's reality from fiction. It was a role, not Swanson's real life.
Throughout Boulevard! A Hollywood Story the filmmaker keeps the audience riveted. The Golden Age of Hollywood is often look back at with rose-tinted glasses as glamourous and fun. But things were not that carefree; how could they be? So, in his exploration of what killed Boulevard, Schwarz moves in and out of archival and reference material with an unmatched energy that makes this true narrative feel almost dangerous.
Sunset Boulevard was Swanson's crowning moment that only she could have done. At 50-years-old, she was considered very old for the 1950s studio system. But, there's nothing like Swanson on-screen as Norma Desmond saying, "I am big. It's the picture that got small," that perhaps sums up Boulevard! A Hollywood Story. Schwarz's documentary is an ode to Gloria Swanson, Sunset Boulevard, but more importantly for Dickson Hughes and Richard Stapley. He gives the two their proper place in history, and that makes the entire documentary worth it right there.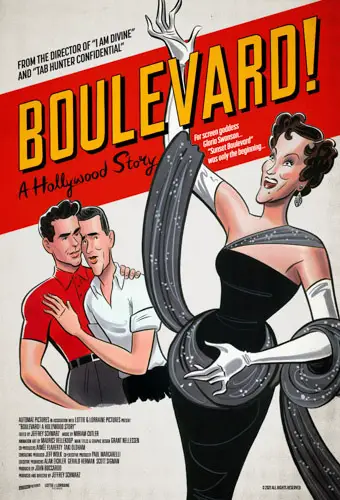 "…an unmatched energy that makes this true narrative feel almost dangerous."