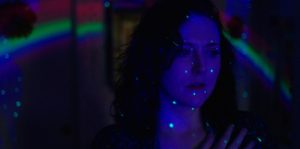 What a movie! Star Kathryne Isabelle Easton makes her feature-length debut as writer/director/producer with Borrelia Borealis. Easton plays Beth, who has been living with Lyme Disease for 25 years. Between that and her mental health issues stemming from an abusive and traumatic childhood, she feels as if she's ever really lived life. Beth discusses those feelings and frustrations with Dr. Kensington (Maiya Reaves), who, along with her best friend Peter (Jack Herholdt), is her only connection to the wide world out there.
Of course, the onset of the COVID-19 pandemic is not helping matters one bit. But, one day, Beth receives a video call from an unknown number and answers it on a whim. The mysterious man on the other end is Eddie (Anthony Goes), who dialed the wrong number (or was given the wrong number by the lady he was chatting with on a dating app. It's a little unclear.). But, the two strangers have instant chemistry, and it isn't long before they are going out on official virtual dates and chatting into the wee hours of the morning, as they live on opposite coasts.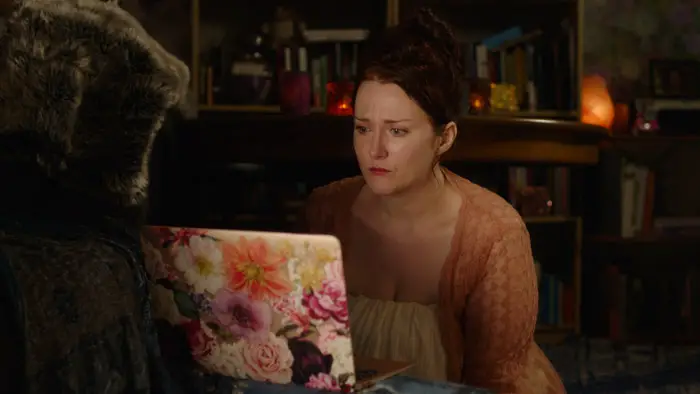 "…Beth starts to learn how to astral project as well, so the couple can meet up…"
After baring their souls to each other, Eddie suggests that there is a way they can see each other this very night: astral projection. Beth thinks he's being silly, but he isn't and shows up in her dream. Intrigued, Beth starts to learn how to astral project as well, so the couple can meet up, even if only out of their bodies.
Borrelia Borealis deals with some heady concepts, but Easton makes the ideas palpable and never leans on the astral projection as a crutch. She's also written a rather original storyline with achingly real characters whose every triumph and downfall is felt to the bone. So much so, in fact, that several scenes left me on the verge of crying. For example, when Eddie confides in Beth about the tragic reason he's been sober for two years, it is so intense, visceral, and heartbreaking that anyone who doesn't tear up has no soul.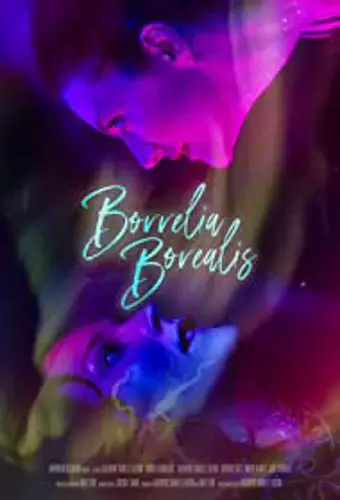 "…about as perfect a film as one can ever possibly hope for."