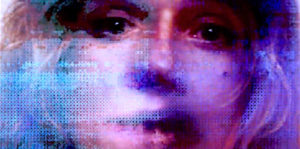 Old-school indie meets cutting-edge A.I. to make the damnedest paper dolls you have ever seen in auteur Antero Alli's out-there feature Blue Fire. Psychology professor Timolean Paige (Douglas Allen) has disturbing dreams of a car going off a cliff. He awakens to a door knock with the news his parents' car went off a cliff. His lover and student Dana (Kasia Caravello) comforts him, as the dream foretelling his family's death unnerved him.
After a time, he is visited by Sam (Bryan Smith), who is inquiring about a room Tim is renting out. While blasting death metal on his earbuds, Sam informs Tim that he is very quiet and will work long hours alone. Sam says he is a coder working for Elon Musk, so he can easily afford the room. He also says Dana is strangely beautiful and asks for a picture he can make art from. Dana is creeped out by Sam and tells Tim she doesn't trust him. The renter then dreams of Sam appearing as a cloaked demon over an altar. Meanwhile, Sam has a dream about a dancing ghost-faced woman who splits into two, which catches his fancy.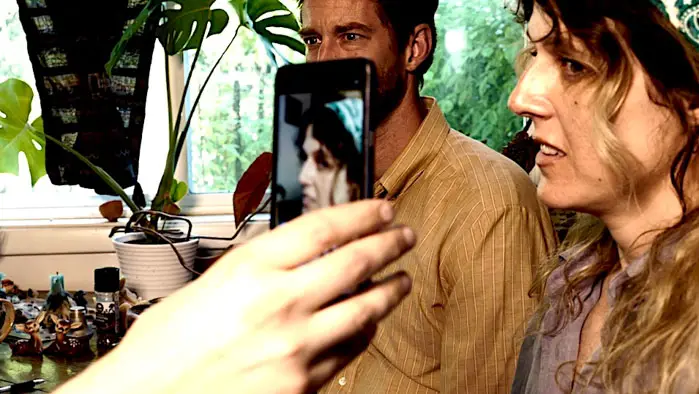 "…Dana is creeped out by Sam and tells Tim she doesn't trust him."
The writer-director bills Blue Fire as a cyber-fi fever dream, which is a more than apt description of genre expectation. Yes, the biggest narrative moves are technically science fiction, but in an intellectual manner as opposed to traditional jumpsuits and lasers. Also, as we find ourselves planted smack dab in the near future, everything presented is technically possible now. All of this takes a backseat to a lot of deep-dive dialogue into Jungian psychology. If you are Jung at heart, you will have a field day. If you are like me and only know Jung as the dream guy, you can still keep up with the plot.
Once the hallucinogens roll out, things get stirring. Not long after renting the room, Sam starts coding while smoking pipe loads of high-powered salvia. He is overwhelmed by visions and runs out of his room, wrapped in a blanket like a superhero cape. Dana finds Sam dancing in the middle of oncoming traffic, zapping out of his gourd. Despite being completely legal, salvia is one of the most intense reality-breaking experiences out there. By depicting a computer programmer tripping balls to get to coding breakthroughs, Alli delivers one of the most genuine representations of a software developer yet.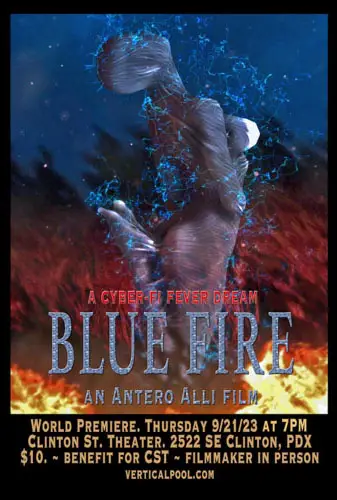 "…uses acid-tinged silent movie splendor to catch Anger's subversive Babylonian decadence."