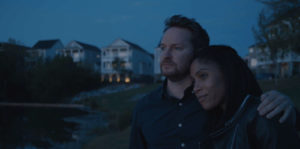 Many actors seek to become directors and/or writers to bring life to passion projects. Casey Nelson and Marchelle Thurman write, direct, and star in Black White and The Greys. The drama follows a mixed-race married couple, Caleb (Nelson) and Jordie (Thurman). The Greys are having a horrible year, as it's 2020. The pandemic is raging, and the couple is having serious disagreements about how seriously to take the ever-changing factoids provided by the news.
On top of that, the Black Lives Matter protests have ensued, and Jordie is taking it very personally. To make matters even worse, they have been sheltering in place the whole time, and this forced closeness is causing their marriage to fray at the seams. The movie opens with Jordie declaring she wants Caleb to leave. Broken up over select months of the year, we watch a family have terrible vignettes that can only happen due to a constant, incessant fear of all the terrible events occurring in the world.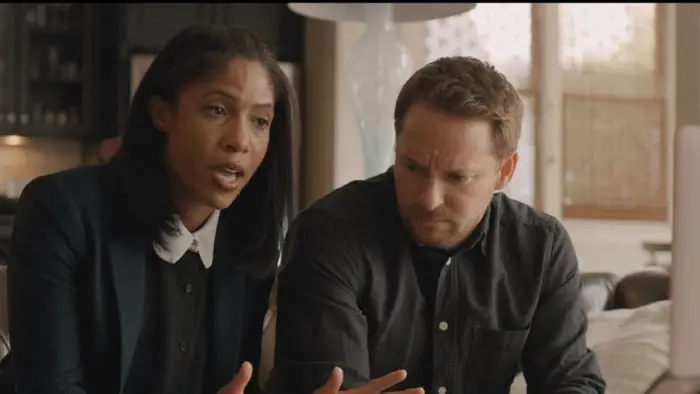 "…they have been sheltering in place the whole time, and this forced closeness is causing their marriage to fray…"
The pandemic led to a great many divorces. And I suspect the drama that led to that place is perfectly captured in Black White and The Greys. The push-pull of this film's white and black partners is most distressing. These privileged, pampered people had all their supposed comforts removed from them by a terrible fear of COVID-19, the protests, the subsequent riots, and the burning of many businesses. All through this wave of epic drama, the one constant that keeps them physically together is the mutual love for their child, Millie (Cecily Phillips). Millie is a sweet presence, and all her scenes are lovely.
Nelson and Thurman have crafted a fascinating film. The great discomfort one feels watching it is due to the fact the plot embraces some very painful truths. The film is quite well-directed, the script is solid, and the actors bear the drama very effectively. Through all the twists and turns, the central essence of the narrative carries forward: this family is trying to make the best of a bad situation. Perhaps it's self-inflicted, perhaps not. Ultimately, the filmmakers demonstrate when the chips are down, you really get to know the ugly parts of humanity. It is a timely and timeless tale of situational family drama.
Throughout the hard year that was 202, Black White and The Greys shows that precious, sweet moments were interspersed sparingly. This makes the film a cathartic experience for anyone who wishes to relive the damn panic and all the dismal spectacles of such a terrible year. Ultimately, this is a compelling film and a worthy first collaboration for the team of Nelson and Thurman. Seek it out if you want a good cry.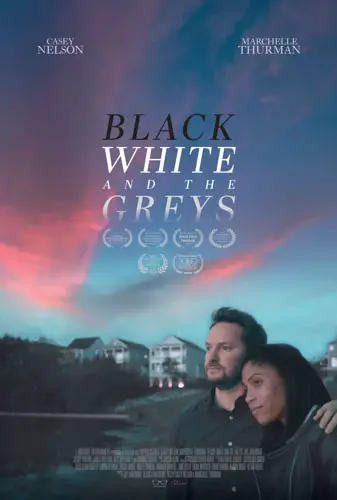 "…a timely and timeless tale..."