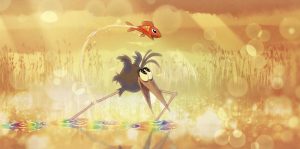 WE ARE ONE: A GLOBAL FILM FESTIVAL REVIEW! Short films allow writers, directors, and actors to express their thoughts and opinions to a willing audience concisely. Bird Karma gives writer-director William Salazar the chance to teach his viewers several important lessons. In just four and a half minutes, a bird is depicted hunting for food. He is successful in finding fish to eat and filling his belly but soon realizes that there is a fish that outshines the others and is now the object of his obsession. He works tirelessly to fulfill his new dream of finding this beautiful fish. 
Bird Karma features no dialogue, no actors, and virtually no change in scenery. Yet, in this brief time, the focus of the audience's attention, the bird, brings valuable information to light. The title makes it obvious what the majority of this short film wishes to impart upon the audience. The bird is seen in all of his glory chasing after this beautiful, delicious-looking fish. He struggles to find this particular aquatic creature and is seen stuck in the rain, seemingly miserable for a decent amount of time. It becomes clear that his greed is causing him great pain. The fact is that the bird already has everything he could ever want in terms of food. He is suffering because he is unhappy with what he has been given. Salazar, with the help of Dreamworks, and a slew of talented animators, expresses the sentiment, without a single word spoken, that everyone should be grateful for what we have.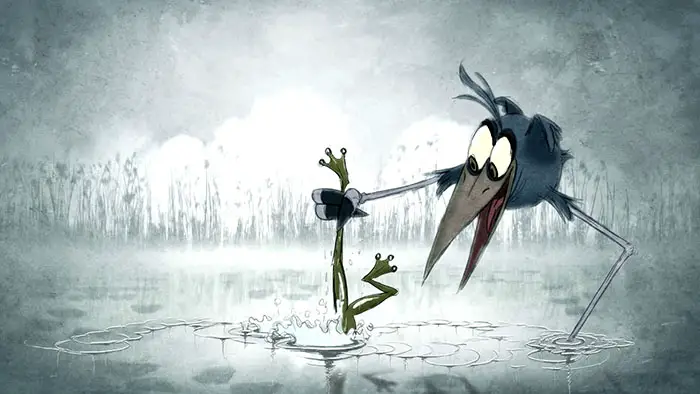 "The bird is seen in all of his glory chasing after this beautiful, delicious-looking fish."
On top of the stress Salazar puts on greed, he also expresses the importance of friendship. Without spoiling too much, a brief, but sweet friendship forms during Bird Karma. Our long-legged bird friend makes friends with someone (or something), and it is clear that their bond, regardless of how short, is important. The animators beautifully depict the relationship between two strangers as they become, at the very least, acquaintances. 
In the closing seconds of the film, it becomes clear to viewers that greed consumes us not only during life but also during death. The main focus of the story comes into full view, and the audiences can now fully appreciate Salazar's goals. Themes of greed, karma, and friendship are incredibly prominent from the opening moments of the film, and Salazar makes sure to express his thoughts on each subject without being too overbearing. The animation, as expected from Dreamworks, is impressive, the story is stunning, and the way it is presented is all but perfect. Bird Karma is vivid in its expression, and the focus its central themes is heartwarming. Disney has a stranglehold on animated short films and has set the bar for films of this nature pretty high. Salazar, however, meets and then exceeds that bar with Bird Karma. Every second of this short film presents the audience with essential and relevant information. I implore viewers to view this film as soon as possible and heed the warnings of the very talented and knowledgeable Salazar. 
Bird Karma screened as the Annecy International Animation Film Festival entrant for the We Are One: A Global Film Festival.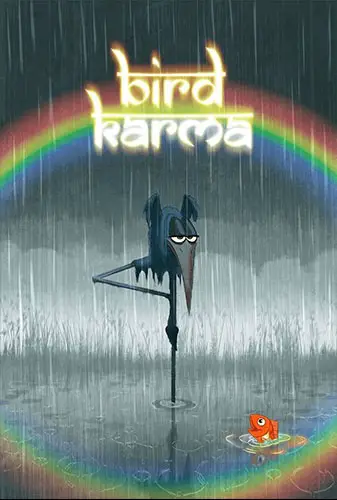 "…the chance to teach his viewers several important lessons."