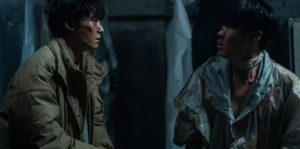 TORONTO INTERNATIONAL FILM FESTIVAL 2023 REVIEW! A drive out to the boonies to a secluded motel for a tryst with a girl who promises a guy her virginity is too good to be true in director Jeon Woo-sung's Bargain. But co-writers Woo-Sung, Choi Byung-Yoon, and Kwak Jae-Min give viewers much more than they bargained for by entering the world of ruthless human organ auctions. The bait is hot young girls that men connect with on an online dating app with the promise of sex for $ 1,000.
The film starts with a very intriguing, funny, and sexy cat-and-mouse Hitchcockian conversation between the client, No Hyung-Soo (Jin Sun-Kyu), and the girl, Park Joo-Young (Jun Jong-Seo). It's verbal foreplay. But things take a more serious turn when the client realizes that his girl for hire might not be a virgin, so he wants to pay her $170 instead. She all too easily accepts the lower fee but tells him he must shower before they get busy. It is clear Park Joo-Young's got other plans for him.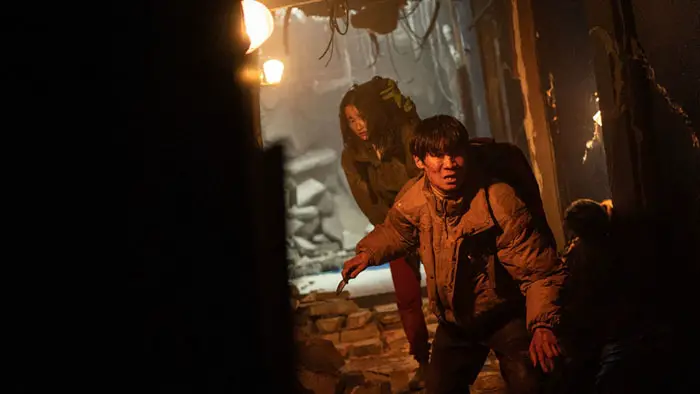 "…as the second pair of kidneys are to be sold, a devastating earthquake collapses the entire motel…"
The tables turn sinister in a short time as the bait places the lure in a vulnerable position for the henchmen to grab Hyung-Soo. Soon enough, he's prepped to have his entire body go onto auction for over a dozen very eager scumbag clients who desperately need an AB-positive host. Park Joo-Young, who is one of many girls who work there in the same capacity, now becomes the auctioneer of her client's body. A hilarious auction commences. Just as the second pair of kidneys are to be sold, a devastating earthquake collapses the entire motel, complete madness and mayhem ensue, and the survival of the fittest begins.
Bargain is a mousetrap of running away from insane, basement-dwelling brothers, evil pimp gangsters, and a surviving auction client, who doesn't know how to read the room, and still wants the kidney he paid for. The six episodes climax into a tense, gory, claustrophobic, and hilarious adventure. The set design is excellent. A considerable gap opens up in the middle of the motel, opening up several stories down into a watery abyss where the aforementioned psychotic brothers live. Their dwelling would make Leatherface envious. The crumbling inn is also quite uncomfortable and believably dilapidated by the quake.
South Korean horror films continue to reach outside the box by telling fresh stories about the horror humans put each other through. Bargain knows that how people react to natural disasters and prove their humanity by helping others makes for solid drama. The girls of this motel are victims who become sociopaths through no fault of their own, and the viewer will sympathize with them and their will to survive. Another season could reveal more of the shady world of these criminal enterprises because the ending is open to a variety of interpretations. I would welcome another stay with these crazy people under such dire circumstances.
Bargain screened at the 2023 Toronto International Film Festival.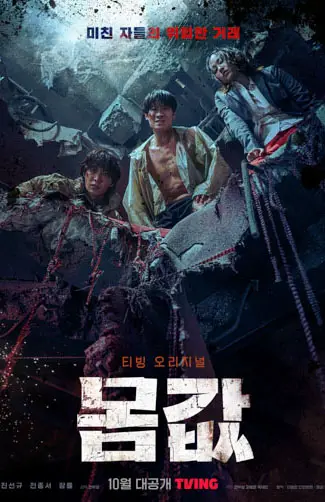 "…set design is excellent."