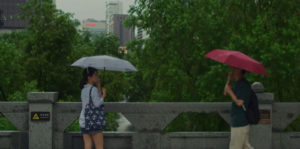 TORONTO INTERNATIONAL FILM FESTIVAL 2023 REVIEW! Some things seem impossible to translate. Some emotions, especially the most quotidian, are so vast they appear beyond articulation. And yet, it is these indescribable sentiments that newcomer Taeyang Kim portrays with such delicacy in his writing and directing debut, Mimang.
The word "mimang" is one of those ineffable concepts in the Korean lexicon. It has several definitions, all correlating with memory, expression, and yearning. Shot across four years in an ever-changing Seoul, the drama depicts a chance encounter between an unnamed man (Seong-guk Ha) and an unnamed woman (Suji Jung). Purportedly acquaintances, the two accompany each other down the city's intersecting streets, talking simply and fancifully before an all-too-short departure. These run-ins recur throughout the years, never substantial enough to allow true intimacy between them but open enough for both characters to see the maturations and degradations in the other.
Notable to Mimang is its near-romantic visual identity. The director depicts Seoul, a city known for its density and relentlessly brutalist signage, as a city of forgotten romance. Lights fuse and merge winsomely in the frame as the characters navigate the glowing alleys of the metropolis. Further, the use of a telephoto lens enables a vivid conveyance of not just the space but the characters. The utilization of many long, unflinching shots is distantly reminiscent of Andrei Tarkovsky — a lofty comparison, even distantly, save that, like Tarkovsky, Kim expressly wanted to make a movie that departed from what is currently popular in Korean cinema.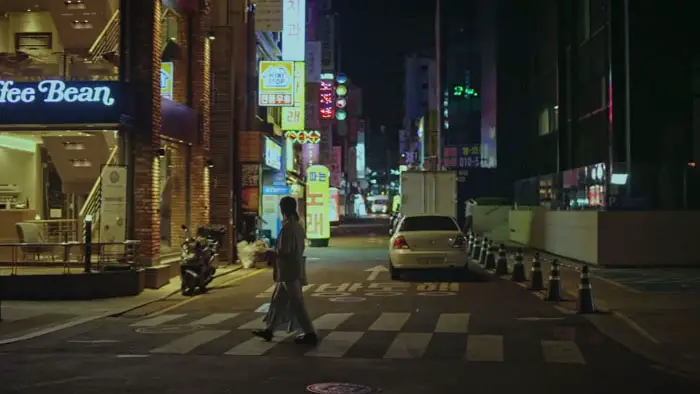 "Purportedly acquaintances, the two…talking simply and fancifully before an all-too-short departure."
The filmmaker sets his characters in motion within this dreamlike imagining of Seoul. Certainly, the romance's strongest feature is the subtlety and grounded nature of the characters. They converse with all the real-life detachment of old friends yet also carry with them every fragment of unspeakable yearning that arises when conversations turn to love. With his lead actor and actress, Kim has personified the truth of everyday life, perhaps fittingly, without needless romanticism.
However, a fundamental setback to Mimang is one that befalls many young directors. So intent on the depth of themes and characters, which are both supplied quite sumptuously, Kim has foregone a core narrative. With no driving force, the movie is often aimless and needlessly abstract as a story despite the essential veracity of its depictions. And though many would be quick to compare its style to Richard Linklater's Boyhood, albeit in a truncated manner, this lacks the masterfully understated impetus that Linklater is able to provide his films after decades of craft.
Still, none of the failings should lessen its director's talent. Mimang acts as a startling showcase for both Kim's cinematic eye and his filmic intelligence. As a director, he is already quite mature. He has poise and thoughtfulness in abundance. With small refurbishments to his approach, he will undoubtedly become a part of Korean cinema's advanced guard. Though flawed, this is a shy, contemplative vision — a deep anticipation of the hopefulness of the human condition despite the detachment that surrounds us all.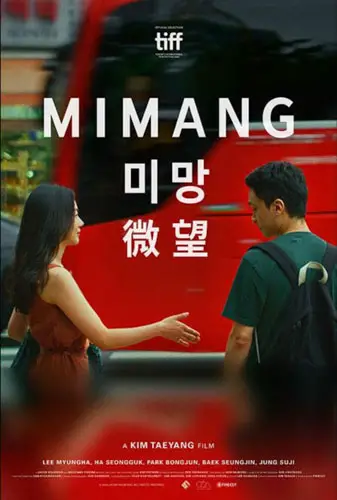 "…has poise and thoughtfulness in abundance."