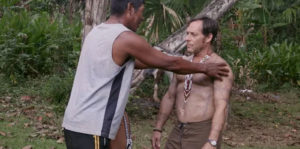 Three things in life can bring anyone together, no matter race, culture, creed, status, or any other potential divide. They are good food, shared experiences/memories, and Weird Al (this has been scientifically proven). Directed by Brad M. King, Bancoco hones in on the power of memories and the emotions they bring. Specifically, it speaks to photographs and video and how these things, when seen years later, unlock forgotten parts of oneself.
Two decades ago, King was in the Darien Gap of Panama. In the jungle, he comes across the Embera tribe. The people take him in and give him shelter and food. King takes pictures and videos of the various kids and adults in the community. Now, he's heading back there to track down the Embera and give the kids their memories back, so to speak.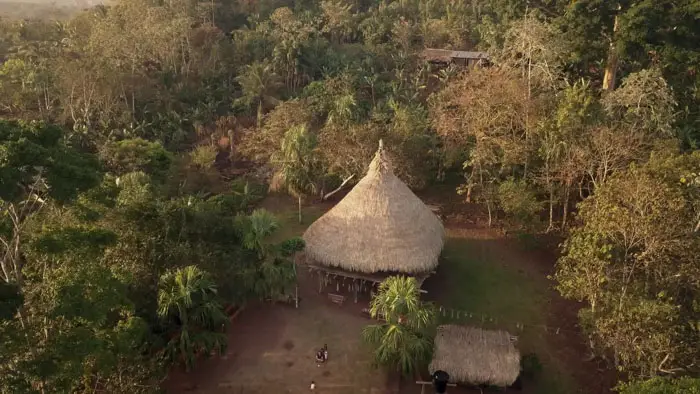 "…heading back there to track down the Embera and give the kids their memories back…"
Bancoco is only 64 minutes long. It is efficiently structured, wasting no time getting King into the jungle and with the tribe he longs to see again. The vast majority of the documentary is him in the Embera village tracking out who this or that child is now. People's reactions to the photos and video King shows them vary. Most laugh or cry at the happiness these images bring. One young man walks away out of embarrassment. Parents of a deceased girl in one of the videos are so happy to get to see their little one run around again. It's quite the emotional rollercoaster in the best possible way.
On a technical level, the film is quite polished. The editing is tight and effective. The cinematography lovingly captures the jungle's wonders and colors and the tribe's traditional clothing/jewelry. But the point is the people in those photos and how they react.
Bancoco is much like its namesake: short, sturdy, and strong. King clearly loved his first visit to the Embera. Likewise, audiences will be delighted and moved by returning with the filmmaker to the Darien Gap and meeting its lovely citizens
For more information, visit the official Bancoco site.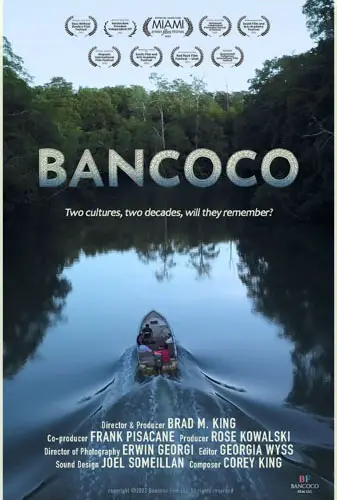 "…quite the emotional rollercoaster..."