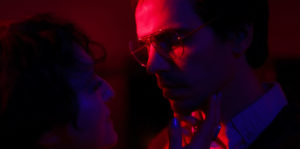 NOW ON VOD! Fans of cinematic freedom will rejoice over the twisted outlaw drama Rub, the magnificent feature debut by writer/director Chris Fox. Neal (Micah Spayer) is a lonely, balding guy in glasses who gets stood up by his dating site matches. He spends his nights in his underwear, playing video games while a laptop spews porn on the floor. A greasy co-worker, Trevor (PJ Landers), corners Neal in the office restroom and gives him a card to a secret massage parlor. Neal though nervous, eventually goes down a scary back alley to find the place run by Olga (Inna Yesilevskaya). There he pays to be massaged by Perla (Jennifer Figuereo), who finishes by rubbing his bird while Neal squeezes her big dirty milkers. 
Neal has a spring in his step once back at the office until everyone swarms him as Trevor tells everyone, including his boss (Moud Sabra), about his trip to a tug palace. Neal goes postal and starts screaming while he starts punching his boss in the face and storms out. Fired and with a warrant out, he seeks another encounter with Perla. After stripping down to his underwear, the massage parlor is invaded by masked gunmen. When one corners Perla and tries to rape her, Neal strangles him. When two of the invaders are killed, Neal grabs a shotgun and runs down the street in his drawers with Perla beside him. No one knows where they are going next, but there are some bad people who want to find out.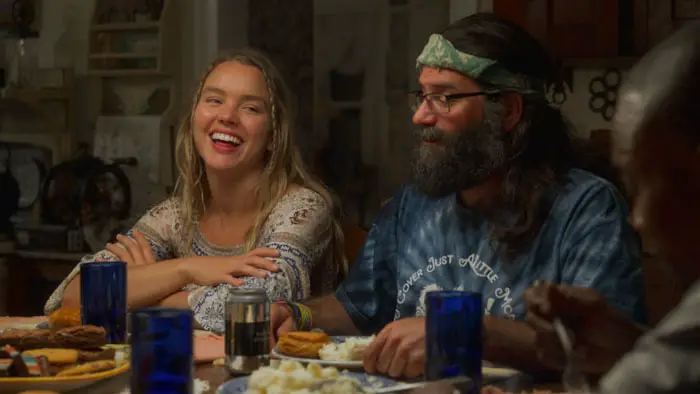 "…Neal grabs a shotgun and runs down the street in his drawers with Perla beside him."
Movies like Rub aren't just released; they are unleashed. It is unpredictable and unhinged with psychedelic tendencies. It is further proof of the undying fire of innovation that fuels the core of independent cinema. The night before, I was disappointed yet again by another big-budget tentpole that only delivered shreds of its promise. This indie feature engaged me 1000 times more than the overhyped studio megalith did, all on a budget of one of the fedora hats worn in that big-budget counterpart.
First, Fox portrays an effective concept ahead of viewing and then delivers on it well before the finale. As brilliantly shown in the poster, the conceit is a man in his drawers running down the street with a shotgun in front of a beautiful masseuse whose glorious cleavage fills the horizon. The filmmaker delivers these goods by the end of the first act and then takes us so much further beyond our wildest expectations. It's a stroke of genius how he sets up everything on an exploitation frequency and then gradually morphs it all into an ever-darkening drama. The ramp-up uses lots of horror elements and drips with sleaze.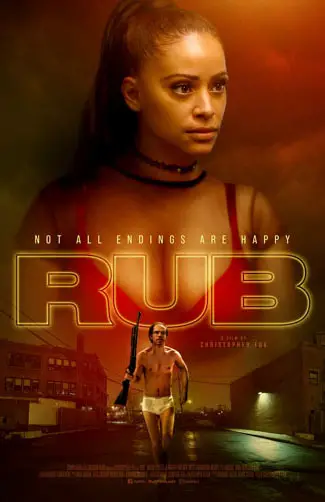 "…reinforces your belief in the magic of independent filmmaking."