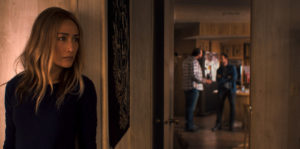 NOW ON VOD! It has been a long and twisting path that took us out of the 1990s indie film wave, leading us to a strange land where the horizon's vanishing point is where bloodshed and giant false penises collide. This is what awaits in the venomous bachelorette party massacre flick Fear The Night by famed writer/director Neil LaBute. Tess (Maggie Q) is an Iraq-war vet with six months of sobriety trying to keep her cool for the upcoming bachelorette party for her sister Rose (Highdee Kuan). It's being held at their father's house in the middle of nowhere, with other sister Beth (Kat Foster) planning the whole thing and begging Tess to try and behave. 
They hit the road with buddies Bridget (Brenda Meaner) and Divya (Roshni Shukla), who are put off by Tess' blunt manner. At the gas station near the party house, they all meet up with longtime pal Mia (Gia Crovatin) and her girlfriend Esther (Kristin Leigh), who get hit upon at the beer cooler by rednecks. Tess confronts Perry (Travis Hammer) and Bart (James Carpinello), arguing over who saw more combat while serving.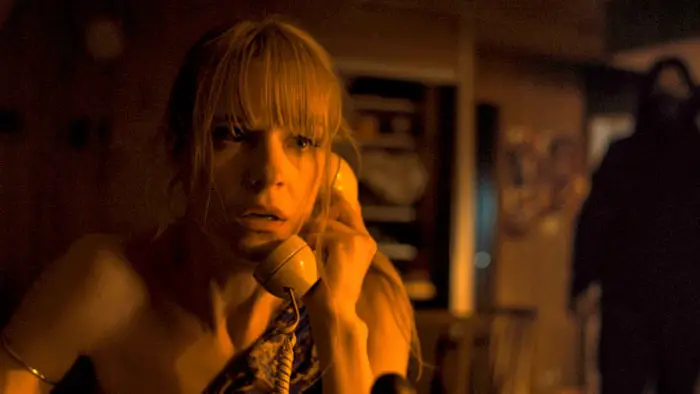 "…steel arrow flies through a window into someone's skull, starting a long, bloody night of terror."
They make it to the house and start the party in time for Rose and Noelle (Ito Aghayere) to arrive. Tess avoids the alcohol and spends her time away from the group, surveilling the movements of the house's caretakers (Christopher Corbin and Jack Mikesell). The irritated Beth points out Tess is suspicious of everybody, even the hired private chef Alfonse (KeiLyn Durrel Jones), and is ruining everything. Meanwhile, everyone else gets drunk under a "One Penis For The Rest Of Your Life" banner. It's all fun and games until a steel arrow flies through a window into someone's skull, starting a long, bloody night of terror.
LaBute's jet-black worldview makes him an excellent candidate to be the Louis-Ferdinand Celine of modern cinema. Back in the day, the filmmaker exploded onto the scene with indie wonder In the Company of Men. He then did a string of dark comedies like Nurse Betty before inadvertently touching a folk horror third rail with the ill-fated remake of The Wicker Man. Many projects later, he arrives at Fear The Night, a production perfect for LaBute's signature nocturne visors.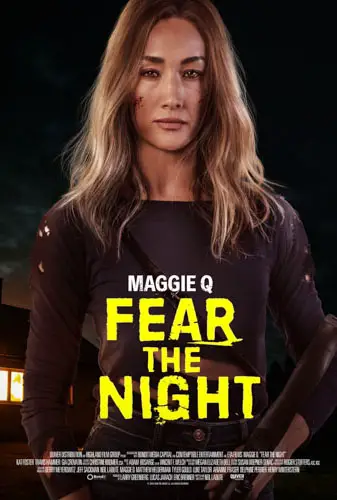 "…maintains a high standard of seamless suspense..."