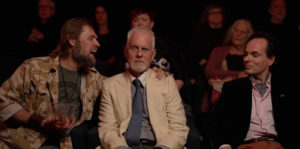 In 1970, Bruce Friedman released an off-Broadway play, The Steam Bath. In that darkly comic tour-de-force, we learn Heaven is a steam bath. All the people in the steam bath are the current occupants of Heaven. Audience, written and directed by Tom Miller, reminded me of this fascinating thought experiment.
Snerdly (Shamrock McShane) has had a love/hate relationship with the American theater. He takes his good friend Garvin (Michael Garvin) to witness a new production titled Audience. What transpires over the course of the hour is a series of the worst transgressions of theatrical sins in the audience. The adage from Sartre, "Hell is other people," is redolently on display. Between the young lady chatting away on her mobile phone and a matron struggling with the wrapper on a lozenge, Snerdly finds himself increasingly annoyed and frustrated.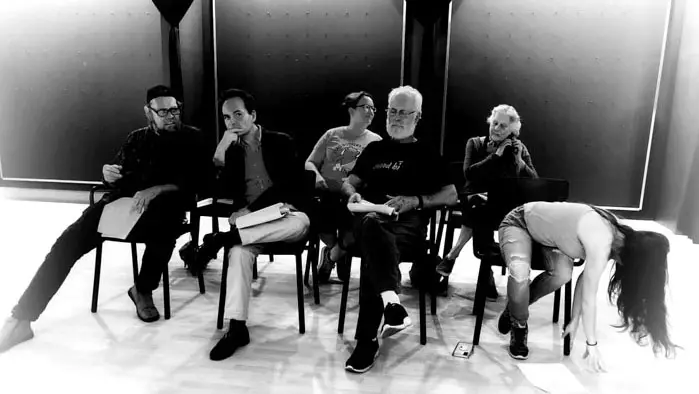 "…a series of the worst transgressions of theatrical sins…"
All the while, the actors on the stage are seated in red theater chairs, silently watching the audience. Of course, their silence on stage only exacerbates the tensions in the audience, particularly when Garvin's drinking buddy Carl (George Steven O'Brien) arrives. Carl adds his nasty blend of anarchy and grandstanding to the turbulence.
That all this tension is developed while these snooty, upper-class urbanites are sitting around in a theater just ratchets up the comedic value of Audience that much more. It calls to memory the time one of my great aunts got a ticket to a once-in-a-lifetime performance at the Met. She was shocked and alarmed to learn the production team decided to perform this particular opera (Die Fledermaus) in the round, which meant she had to careen her neck this way and that just to keep track of the action. In a brilliant way, this comedy is precisely the same level of torment for Snerdly.
This is a perfectly demented gem of post-modernism. I especially enjoyed the brief moments where God (Nino Barucci) appears as the moderator of the playhouse. God has a serene presence overseeing the ghastly behavior of the humans who offered tickets to this aberrant production. The self-referential energy is strong with Audience. I encourage all of you to seek this one out if you want to experience the glory of the Underdark, as it were.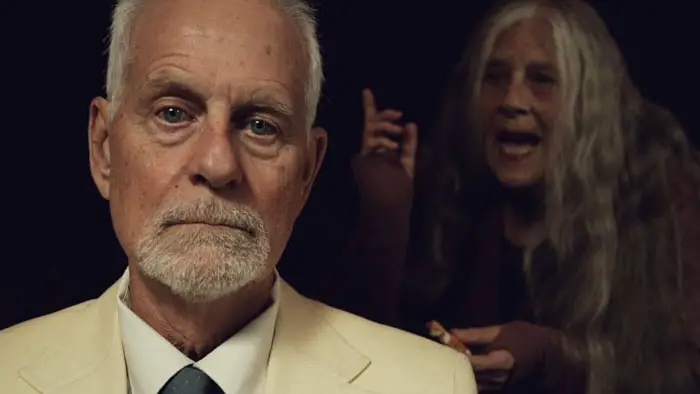 "…a perfectly demented gem..."