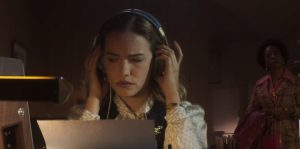 CINEQUEST FILM FESTIVAL 2022 REVIEW! The question of what was erased from President Richard Nixon's Oval Office voice recording system during the Watergate scandal remains unknown. Conspiracy theories swirl around those missing eighteen and a half minutes, and 18 ½ is Dan Mirvish's attempt to exploit the controversy surrounding the missing exchanges of the biggest political scandal in history with an offbeat, uneasy comedic thriller in which a transcriber retrieves the only copy.
The year is 1974, and the country is angry about Watergate. Connie Lashley (Willa Fitzgerald) is a plain-spoken, self-possessed White House transcriber. She is dedicated to her job, never taking any vacation days and yearning for a promotion. The film opens with Connie driving to a small diner, furtively meeting with "Times" reporter Paul Marrow (John Magaro). Extremely cautious not to draw any attention, she recalls the moment she heard part of the politically damning minutes that were purportedly deleted by Nixon's secretary Rose Mary Woods.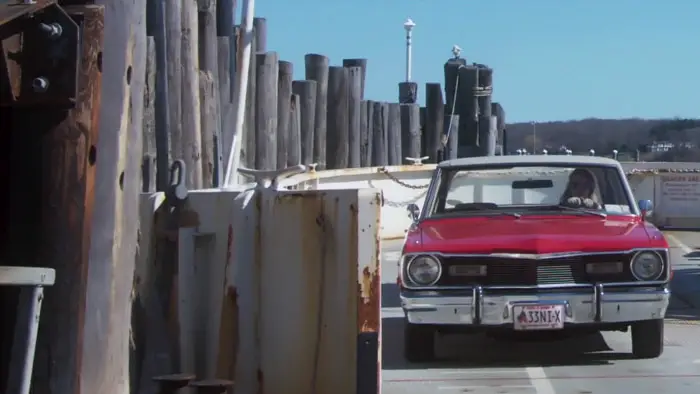 "…exploit the controversy surrounding the missing minutes of the biggest political scandal in history…"
Connie got the recording out of pure luck. In a conference room at the Old Executive Office Building, Nixon (Bruce Campbell) and Haig (Ted Raimi) played the original tape, not knowing that the room had a recording system of its own reserved for OMB meetings. In short, the recording of the original tape ended up in her box of tapes to transcribe. For the first 15 minutes, the transcriber and the reporter go back and forth, unsure if they can trust each other, and it is really entertaining to watch two skilled actors with ineffable chemistry bluntly question each other without letting up. Soon enough, they both agree to go to a motel and listen to the tape in private. That's where they pose as newlyweds and meet several peculiar guests.
Despite tackling an event as politically and socially charged as the Watergate scandal, 18 ½ is unexpectedly small-scale, zany, and cheeky. Howbeit, screenwriter Daniel Moya maintains the political verve of the story by reinforcing the claustrophobia of Paul and Connie's dilemma. Now at a motel assuming false identities, without a working tape player at their disposal, the duo is suspicious of everyone and everything. Nobody knows the tape exists, or do they?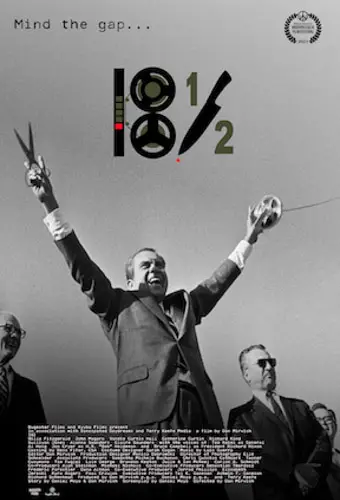 "…not the movie many would expect it to be."