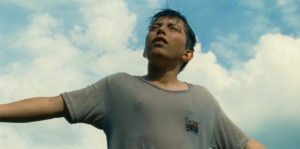 Troubled children in need of parental love and a stable home have been a staple of French cinema as far back as Jean Vigo's films from the 1930s, as well as the more obvious example of Antoine Doinel in Truffaut's work. I'd be lying if I wasn't a bit wary of a story about another disaffected French youth. Stories of adolescence are so hard to resist, though. Thankfully, taking the plunge on Astrakan was more than worth it, as writer/director David Depesseville upends the standard coming-of-age formula and delivers an understated and plaintive drama that breathes new life into the genre.
Shot in stunning 16mm, the movie follows young Samuel (Mirko Giannini) as he settles in (or rather, the opposite) with a new foster family in rural France. To put it mildly, his new family sucks. They appear civil outwardly but make it clear to anyone who will ask that they're just taking Samuel in for the money that the state provides. If that isn't distressing enough, Depesseville and co-writer Clara Bourreau drop subtle hints that "Uncle" Luc (Théo Costa-Marini) is a pedophile prone to abusing young boys. Parents of the year, they are not.
Most filmmakers sensationalize such traumas through an adult lens. Here, though, it's a topic on the periphery. Children process these events differently, and while the feature doesn't shy away from confronting these issues, Astrakan doesn't become them. If the filmmaker does anything, it's to channel the trauma through the external actions of Samuel and in his interactions with others. The character's problems manifest into metaphorical cries for help as he rails against the unforgiving world around him.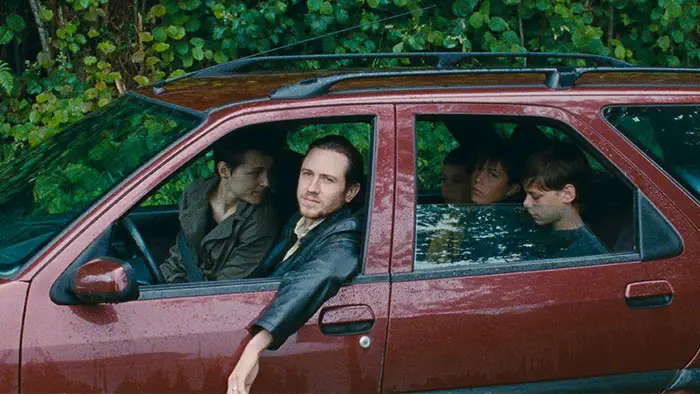 "…just taking Samuel in for the money that the state provides."
If we're being completely honest, children aren't usually known for outstanding performances. The ones that are, though, typically do more with less. Giannini is remarkable in his ability to convey intense emotion with minimal exposition. His face alone speaks a thousand words in the midst of his troubled existence. The supporting cast helps to round out the proceedings, as no character is operating without nuanced motivations to at least some degree.
This eloquence of performance is matched with the visual acumen brought to bear by director of photography Simon Beaufils. I fear that many filmmakers are reverting to using 16mm for an obvious aesthetic differentiation from the digital mess taking over the medium. Beaufils, though, uses it to capture the colors and warmth of French summers outside of the city. The warm colors and soft edges not only evoke nostalgia but also serve as an important contrast to the abuse that Samuel is being subjected to.
The conclusion of Astrakan is a riveting, almost revelatory experience that is vastly different from anything seen prior. It may be hard to digest for some, but it adds additional layers to the motion picture and colors the events in a completely new light. It's unreal to think this is a feature-length debut from Depessville. He gives hope to those yearning for portrayals of youth that give it the complexity the subject is due.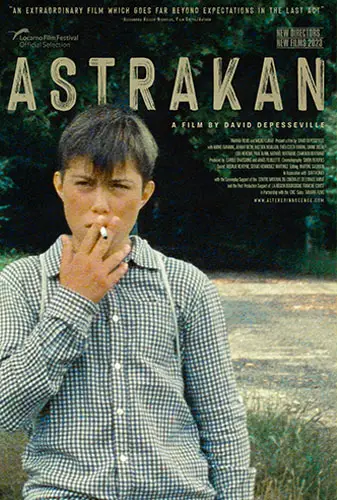 "…a riveting, almost revelatory experience..."