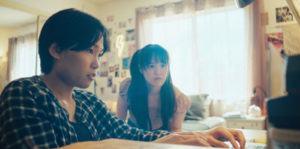 CINEQUEST FILM FESTIVAL 2023 REVIEW! I'll say it over and over again, families shouldn't keep secrets from one another. But then again, that makes for bad drama. Christina YR Lim's feature film, B-Side for Taylor, reveals the secrets of a family in this coming-of-age story about a Korean adoptee. Taylor (Jeannine Vargas) is a 14-year-old Korean-American adoptee living in middle America with her adoptive father, Bill (Dave Huber), not too long after the death of her adoptive mother, Patty (Stephanie Arapian).
Feeling lost, Bill is having trouble connecting with Taylor, and the two have become distant over time. Taylor finds she has nowhere to turn when bullied by her schoolmate, Kyle (Dexter Farren Haag). After getting caught fighting with Kyle, Bill is at his wit's end. As luck would have it, moving across the street is a Korean family, father Sang-Ook (James Kang), wife Areum (Esther Moon), and teen daughter, Da-Young (Jacky Jung). So instead of grounding Taylor for fighting, Bill offers to let Taylor teach Da-Young English.
It's here that all of both families' secrets are revealed. Bill has been drinking since Patty's death. Taylor wants out and starts looking for her birth parents asking Areum to help. Da-Young was forced to leave her Korean friends and family for America and resents her mother for the move. Sang-Ook and Areum also have a secret of their own.
B-Side for Taylor is one of those movies you wish had a few extra million to spend to elevate the quality of cinematography and audio. Though competently pieced together by writer/director Lim, the drama looks like a low-budget indie with a story that could easily find a home on your Hallmark or other mainstream family channels.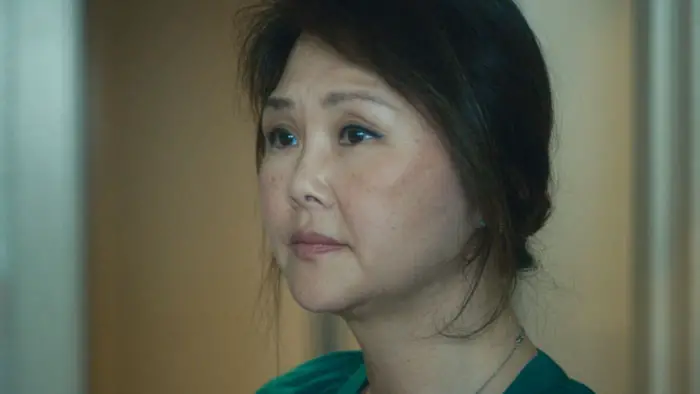 "…instead of grounding Taylor for fighting, Bill offers to let Taylor teach Da-Young English."
What works here is the narrative. You may think you've seen your fair share of family dramas about adoption, but Lim brings a fresh perspective to the subgenre. The most obvious is bringing elements of Korean culture into the story, as Taylor knows nothing about her cultural heritage and learns it from Da-Young and Areum. B-Side for Taylor is about the forced friendship between Taylor and Da-Young. The tension between Taylor and her father only drives her harder to find her birth parents behind Bill's back.
On the other hand, Da-Young is beyond frustrated about being in America. Her relationship with her mother also deteriorates further when Da-Young would rather sing than focus on school and college. She feels alienated because of her mother's disapproval and her father working long hours.
Stories starring teens succeed or fail based on the performances of the actors. Vargas and Jung more than hold their own. Vargas gives a particularly exceptional performance by keeping Taylor grounded. Lim wisely stays away from the obvious tropes by not making the film about racism and white oppression but by exploring the social and family dynamics that exist for adoptive immigrant children. Da-Young and her family's arc is about the universal themes of approval and acceptance.
As an adoptive father of a Korean teen, B-Side for Taylor hits all the right notes. I want to think that our family is a bit more functional than Taylor's. Still, the questions about one's identity and the unique situation of Taylor's adoption make for a poignant and heartfelt drama that speaks to a very broad audience.
B-Side for Taylor screens at the 2023 Los Angeles Asian Pacific Film Festival and the 2023 Cinequest Film Festival.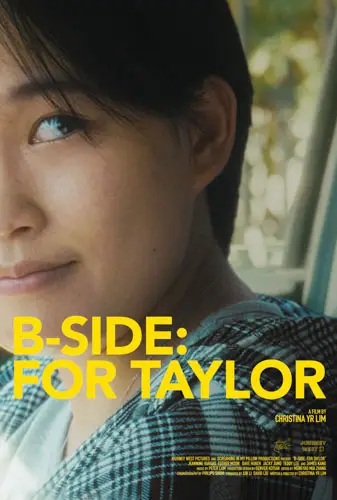 "…a poignant and heartfelt drama that speaks to a very broad audience."