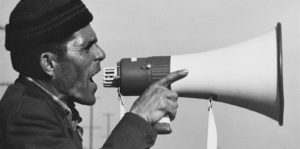 I've spent a significant portion of my life studying the Chinese immigrant experience in coming to the United States. I share this only to say that I found great fascination and empathy in Brandon Loran Maxwell's American Homeboy. The writer-director's documentary spotlights the history and culture of Mexican Americans.
Interestingly enough, the film opens in Vietnam during the 1960s. Almost as if to say this event in history and the experiences of returning Mexican-American veterans were the catalyst for a defined and intentional turn of Chicano culture in the States, primarily in Southern California. That somehow, the invasion of Vietnam would profoundly affect the Chicano men when they returned home.
American Homeboy consists of a series of interviews with Chicano studies scholars, authors, and cultural leaders including Estevan Oriol (Netflix's L.A. Originals), Luis J. Rodriguez, Charley Trujillo, David "Compton" Oropeza, John Ulloa, Eduardo Obregón Pagán, James Diego Vigil, Denise Sandoval (The Art Of Riding Low), Kenneth Castillo, Richard Valdemar, Sandy Avila (Lady Lowriders C.C.), Chuco Moreno (Viceland), Jose Valle, Jose "Barrio Archaeologist" Joaquin, and Jerry Ramirez.
"…the origins of the Cholo homeboy and the Pachuco…"
Let me give you a brief outline, as the documentary is densely packed and enjoyable as hell. I found the story of Mexican-American immigrants similar to my experience and research but very different. Chapter One opens with a bit of history. First, we're not exactly talking about immigrants. The U.S./Mexico war began because Mexico refused to sell the land directly west of the United States to President Polk, so he invaded and took it. Amazingly Polk kept detailed journals of his tactics leading up to the eventual war. When the war ended, citizens living in the newly conquered territory had a choice to leave or stay. Most stayed but were not "happy" about it.
From here, much of American Homeboy becomes Mexican-American citizens' cultural and anthropological journey. Before, they were lost culturally, not feeling either Mexican or American in identity. White America hardly accepted them, and their grasp of their heritage was slipping away. Thus the origins of the Cholo homeboy and the Pachuco were born.
The documentary opens with a quote from Leon Bing in 1991, "It was the cholo homeboy who first walked the walk and talked the talk. The Mexican American Pachuco initiated the emblematic tattoos, the signing with hands, the writing of legends on walls." During this time, the home culture was born and defined as distinctly Mexican and American. The Pachuco was a counterculture movement instigated by the Zoot Suit, where its style evolved with the addition of tattoos that covered a great deal of real estate on one's body.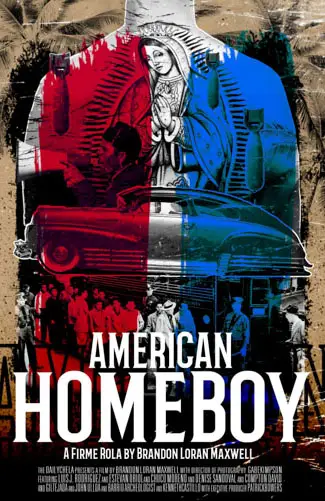 "…densely packed and interesting as hell."