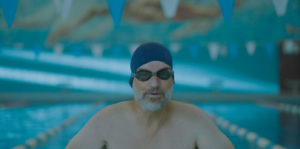 In Lorena Padilla's writing and directing debut, Martinez, an aging office worker leads a solitary, joyless life. The sixty-something Martinez (Francisco Reyes) is a grumpy Chilean who has lived in Mexico for decades. Martinez has no family or friends and spends his time away from work brooding on a park bench. He's being forced to retire from his government job, and a man named Pablo (Humberto Busto) is brought in to replace him. Adding insult to injury, Martinez is told he must train Pablo.
As Martinez struggles with these involuntary changes, a woman he barely knows in his building suddenly dies. He watches Amalia's body being taken away. Martinez later notes that her belongings have been dumped with the trash to be taken away. He claims a few of her items for himself but then seems strangely compelled to bring the rest of her things into his apartment. The assortment of household goods that are all that remain of this person's life mesmerizes the titular character.
During the day, Martinez maintains his usual stoic misanthropy with Pablo and co-worker Conchita (Martha Claudia Moreno). By night, he begins to build the story of his deceased neighbor through her possessions. By learning of her life, he is drawn to Amalia and eventually feels he loves her, though they had only ever met in passing. The greatest treasure Martinez gleans is a book Amalia kept with plans for fun experiences she made for herself. Notes accompany these plans reminding herself to be grateful and find moments of joy. While neither Pablo nor Conchita are setting the world on fire with their work productivity, they do prove to be decent company once Martinez warms up to Pablo's insistence that they spend social time together.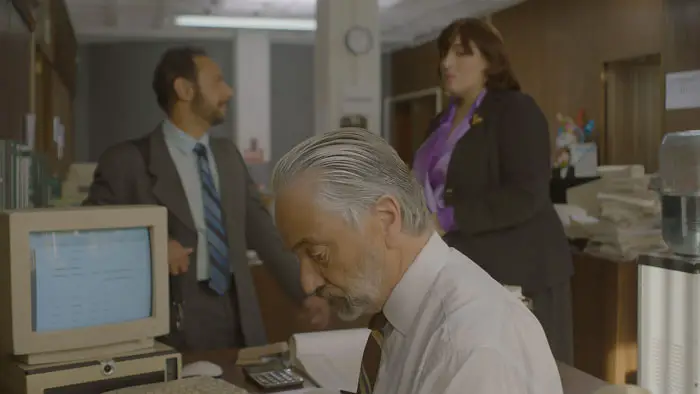 "…a book Amalia kept with plans for fun experiences…"
The thawing of the icy old man makes for wonderful comedy in a very similar vein as the Swedish film A Man Called Ove (recently remade starring Tom Hanks as A Man Called Otto). The topic of loneliness in old age is rich ground for introspection and dark humor. The delight of Martinez revolves around Reyes' performance. It seems impossible that this stone-faced man could ever know joy or display compassion, but over time, he does. The aftermath of death brings him into the light and shows the character how much life is still available if only he'll engage with the world.
There is masterful visual storytelling at play. Scenes are initially dark and claustrophobic. From small offices to cluttered apartments, everything is cramped and shot from odd angles. But as Martinez begins to see possibilities and adventures ahead, the cinematography also opens up to space and color.
In an interview with Variety, Padilla talks about the inspiration for her script. "When I sent the script to Francisco Reyes, who plays Martinez, I only knew him over Skype. After he read it, the first thing he asked was, 'who is this character, really?' When I told him it is my dad, he responded with, 'Ah, O.K., now I understand completely.'" For a first-time feature filmmaker, Padilla shines. With a perfect blend of sweetness, sadness, and wry humor, Martinez is a win for the director and an audience that will enjoy the time well spent.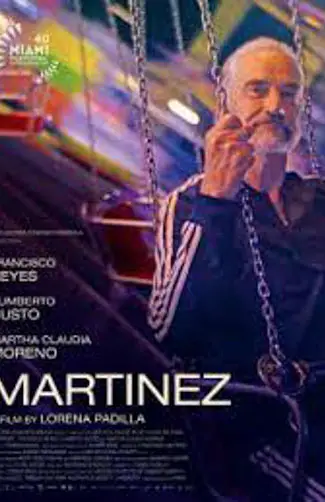 "…a perfect blend of sweetness, sadness, and wry humor..."