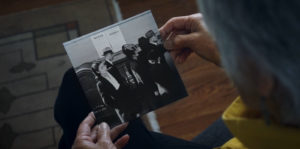 The meteoric rise and fall of legendary filmmaker Orsen Welles is fascinating in and of itself, but what happens when you tie it together with historic people such as President Franklin Delanor Roosevelt (FDR) and events such as The Great Depression and World War Two? That's what filmmaker Danny Wu interestingly does with the documentary American: An Odyssey to 1947.

Most people are aware that Welles directed the masterpiece that is Citizen Kane and have heard about his infamous War of the Worlds radio broadcast that shocked the Nation into believing an alien invasion was upon us. Still, I was unaware of just how vital FDR was in getting Orsen's career off the ground until this film. Roosevelt pumped up arts and theater programs around the country with grant money as a way to lift that sector up out of the Great Depression, and Welles was a major beneficiary of that. Orsen Welles cut his teeth on his Mercury theater productions with that money, and the rest, they say, is history. 
When FDR died, Welles went into self-exile by leaving the country because of the open investigations on him being a supposed communist during the House of Un-American Activities Committee witch hunt era. Another central figure in the film and in Orsen's career was, of course, media mogul William Randolph Hearst, on whom Citizen Kane is unflatteringly based. I also did not know that Hearst was an integral figure in getting FDR elected before they had a falling out.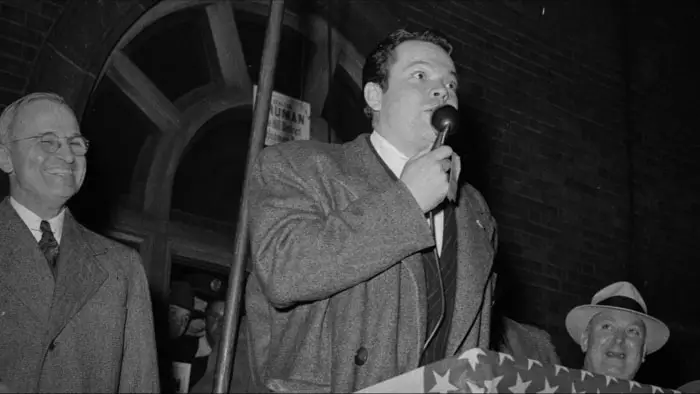 "…a nostalgic and vital snapshot of America…"
I enjoyed how Wu's documentary weaves these connections together, and others such as Japanese internment camps (a lowlight in FDR's presidency) and Isaac Woodard, a man whom Welles helped to get justice for by using his radio show to find the South Carolina police officer who blinded Woodard for the crime of being African American.
It's also fascinating to watch how much Hearst shaped the political landscape in his day, the way certain influential people do today, which is a reminder that people with power and money have been shaping our world for longer than we may think. It's also a cautionary tale that people who expose these types of things, such as Welles, may not always have a happy ending. 
American: An Odyssey to 1947 is a nostalgic and vital snapshot of America through the lens of central and intertwined figures and events. As a film and history buff, this movie is right up my alley. It's something that everyone should see, though, to get a better understanding of American history, told in an insightful and entertaining way. 
Danny Wu makes use of some fantastic archival footage so that we can get a more authentic sense of what the era of 1947 was like, as opposed to only "talking head" interviews that many documentaries are known for. The talking heads that are utilized here are insightful, such as Laura Williams, the great-niece of Isaac Woodard, and Orsen Welles himself through archival footage. 
Whether you enjoy film or history, American: An Odyssey to 1947 has something for you to learn and be astonished by.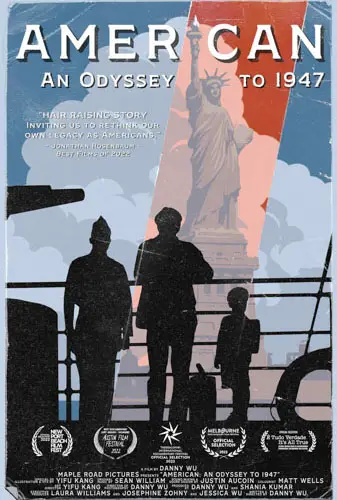 "…has something for you to learn and be astonished by. "