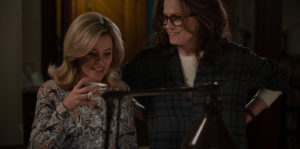 NEWPORT BEACH FILM FESTIVAL 2022 REVIEW! Call Jane is not what you are expecting — directed by Phyllis Nagy from a script by Hayley Schore and Roshan Sethi, it's an abortion rights story that triumphantly celebrates the tenacity and power of women. In 1968 Chicago, we meet Joy (Elizabeth Banks), a pregnant suburban mom, and glimpse her "perfect" marriage to attorney Will (Chris Messina) as they raise their teenage daughter Sandra (Alison Jaye). Joy visits her next-door neighbor, Lana (Kate Mara), for spiked punch (yes, while preggers) and a gossip session every now and then.
All seems fine as Joy is eagerly anticipating another child. But, after a few fainting spells, Joy is told that she has a 50% chance of surviving pregnancy due to congestive heart problems. Her obstetrician, Dr. Falk (Geoffrey Cantor), realizes the dire situation and asks the hospital for a therapeutic termination to no avail. Despite the very real chance she might die, Joy is told by a room full of men that she can't terminate the pregnancy. The baby's life is more important than its mother's survival.
In a moment of desperation, Joy spots a random notice plastered to the side of a mailbox that invites women in trouble to "Call Jane." So she does, and a world is opened to her. After receiving a lifesaving procedure, Virginia (Sigourney Weaver) gently lures Joy into helping others by joining the Jane Collective. While telling her family that she is taking art classes, Joy actively assists women with their right to choose.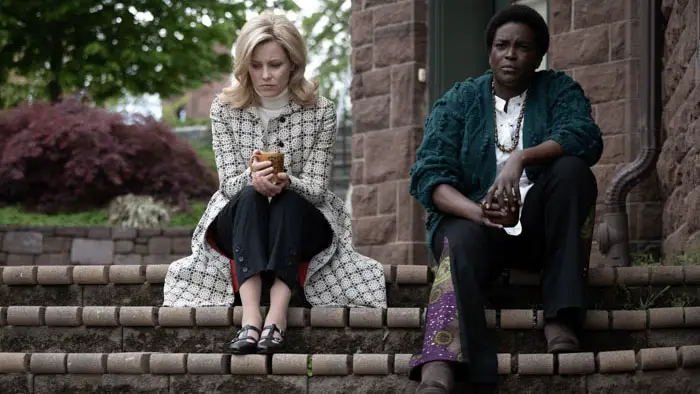 "…Joy is told that she has a 50% chance of surviving pregnancy due to congestive heart problems."
Nagy's light touch throughout Call Jane gives off some heavy Penny Marshall vibes. A fictionalized account of real events, the film opts to keep the mood upbeat, leaning into the persistence and strength of its protagonists. Some might call this a rose-colored view, but I honestly found it refreshing. The movie is not without conflicts or struggles, but Joy and the women of the Jane Collective never look at abandoning other women in need as an option.
Schore and Sethi's screenplay walks us through the utterly absurd position that women faced at the time. After being denied the right to terminate, Joy, at one point, begins pretending she is suicidal to get a psychiatrist to declare her insane enough to harm the baby inside of her. Later on, Joy considers throwing herself down a flight of stairs. These were literally some of the only options just over 50 years ago. Insane!
Call Jane is dripping with amazing actors giving solid performances, but only Banks is given a chance at Oscar bait. Weaver's Virginia is a sagacious activist with long hair, always reminding the group to keep the goal in mind, but we are cheated of heavier moments with her. What is here is wonderful, but it could have used a few moments of gravity. Despite the frothy tone, the drama is a clear reminder of how far we've come and how dangerously easy it is to lose it all.
Call Jane screened at the 2022 Sundance Film Festival and the 2022 Newport Beach Film Festival.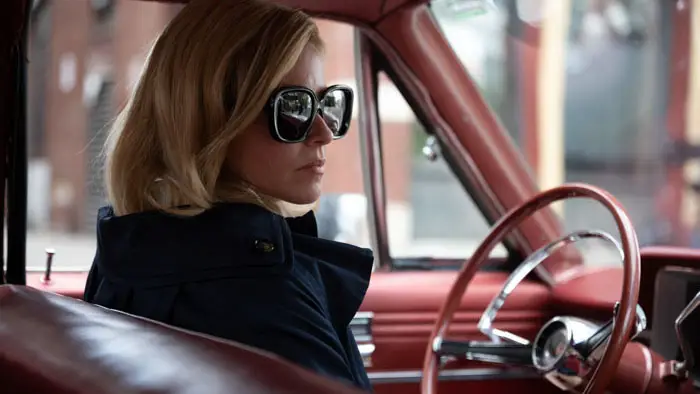 "…triumphantly celebrates the tenacity and power of women."