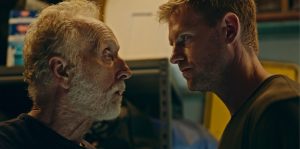 In A Father's Legacy, writer/director Jason Mac plays Nick Wolfe. Nick just robbed a warehouse and has been shot in the process. He wanders until he is hidden safely in the woods, away from the urban jungle he calls home. Here, he comes across the isolated cabin of Billy Ford (Tobin Bell). Nick forces his way into the house, causing the elderly man much grief. After the two settle their differences, they discover they have more common than initially realized and begin to change each other's lives for the better.
Every once in a while, an actor portrays a role so incredibly well that it becomes difficult to separate them from it. Hugh Jackman as Wolverine and Daniel Radcliffe as Harry Potter are prime examples of the individuals who were so captivating in their respective roles that they are forever associated with it, no matter what part they are currently playing. Tobin Bell is in a similar position, as his appearance in anything will bring to mind the moralistic serial killer Jigsaw. However, the reality is that Bell is so talented that he easily separates himself from that previously mentioned role and falls perfectly into this one as the hardworking recluse with a warm heart.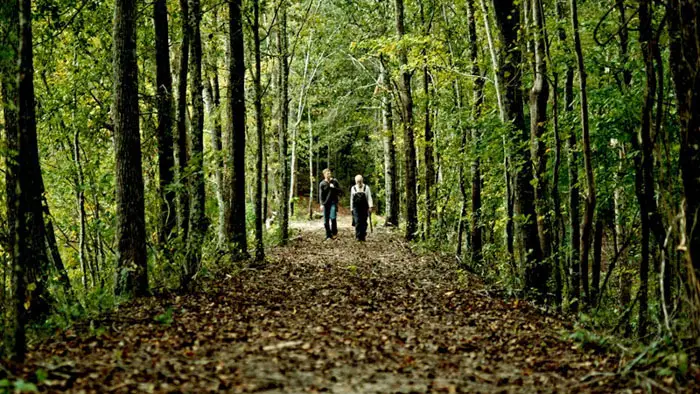 "Nick  just robbed a warehouse and has been shot in the process."
A Father's Legacy relies almost entirely on character development and relatability, tasking Mac and Bell with being honest and understandable throughout. In short, they succeed. The two have great chemistry and bring to life a relationship that very much resembles a father and son. Viewers with children can instantly connect with Billy, and just about everyone can connect with Nick's motivations. As the story of this unique duo plays out, I was sucked further and further into it. Hints to the answers of the cryptic and mysterious happenings are threaded throughout. And while things don't play out exactly as expected, the filmmaker finds ways to keep viewers on their toes and conclude the film in a satisfying way.
Mac chooses to use light to tell a good portion of his story. However, even in the darkest moments, there is always a glimmer that is shining somewhere on-screen. The director reminds viewers not to lose hope and that even in those darkest moments, there is something positive to look toward. While this might be simplistic, it is well handled, and the theme will appeal to audiences. The down-to-earth characters present those watching the opportunity to look inward and understand their own plights, strengths, and how they face the world, even when things look the grimmest.
Billy and Nick are honest and mirror the real world in so many ways. That comes from both the impeccable acting and Mac's ability to develop and deliver a meaningful and deep narrative. There is something beautiful in the contrast between Nick and Billy. As their relationship plays out in an interesting fashion, viewers can't help but to see themselves in the characters and yearn for a better life, a good life. A Father's Legacy is heartwarming and eye-opening, and just as importantly, it's one of the best films I've seen in a long time.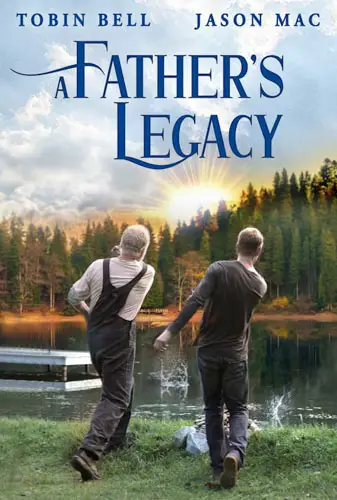 "…the filmmaker finds ways to keep viewers on their toes..."