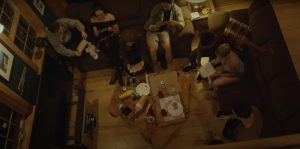 Seven friends, who haven't seen each other since just after high school, are invited to a lake house to celebrate some exciting news. However, Logan (screenwriter Mally Corrigan), Zach (Aaron Latta-Morissette), Rowan (Katrina Diehm), Andy (Jessie Mac), James (Niguel Quinn), Gil (Michael Taveira), and Roger (Daniel Victor) have changed since the last time everyone spoke, so the meeting is anything but what they had expected. Something about their past has come back to haunt them, and their weekend getaway quickly turns from that of awkwardness to something far more sinister. The Alpines is the story of this group of friends doing what they can to survive this treacherous getaway, escape the sins of the past, and understand what is truly important in life.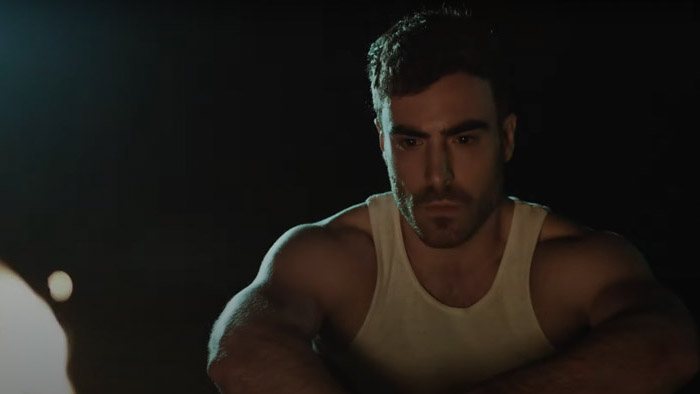 "…their weekend getaway quickly turns from that of awkwardness to something far more sinister."
During the first twenty minutes of The Alpines, not much takes place. It feels like a simple reunion of high school friends that have drifted apart, something that isn't uncommon; the story is direct and straightforward at first. However, as they get together for the first time in years, there is a lurking, ominous feeling present, informing viewers that something less than ideal is afoot. That uncomfortable feeling, which lingers throughout the film's length, stems from a combination of cinematography, music, and acting (along with a series of other things, but these are the most prominent).
The setting is splendid, as the lake immediately forces viewers to think of the iconic Friday the 13th and make comparisons between the two. The lake symbolizes something horrific that viewers are familiar with and allows them to understand the potential terror present in that aspect of the movie alone. While drawing comparisons to famous slashers, The Alpines is certainly not derivative, as director Dante Aubain keeps things original and refreshing. The cinematography is what captures the dread that is just hidden throughout the mystery-thriller. In the early going, viewers see a series of shots that depict the lake as a potential villain, and, as everything unfolds, the angles portray something hiding in the shadows, providing viewers insight without revealing too much.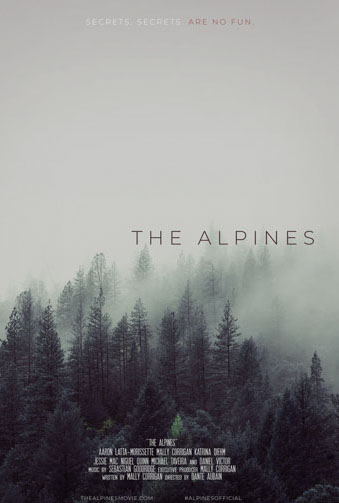 "…a symphony of sophistication and success."