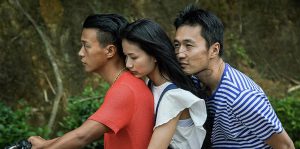 The Taste of Betel Nut follows Li Qi (Shen Shiyu) and Ren Yu (Zhao Bingrui), a young couple living on Hainan Island, a small province of China. Li Qi is a talented dolphin trainer, and Ren Yu does well with his traveling karaoke business, in part because he looks very much like the famous Chinese actor and singer Leslie Cheung. Life for the two men is beautifully simple, and they are generally happy with what the world has given them.
Things change, however, when an attractive young woman, Bai Ling (Yue Yue), comes into their lives and drastically shakes up their reality. The couple now faces difficult decisions as they want to explore their sexuality further and include Bai Ling in their relationship. The Taste of Betel Nut depicts a story of young love and an ever-growing craving for intimacy among Bai, Ren, and Li.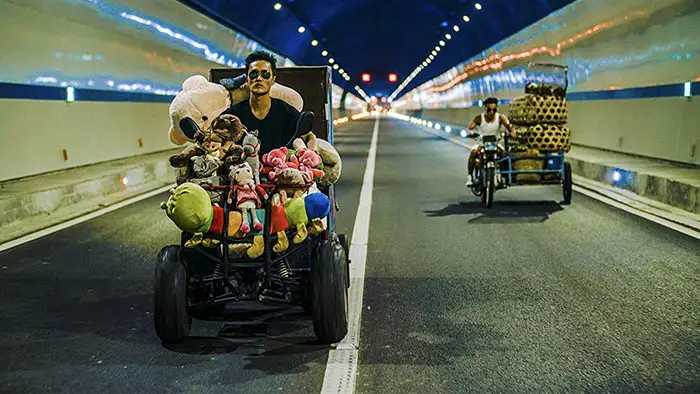 "…a young couple living on Hainan Island…are generally happy…however…an attractive young woman…drastically shakes up their reality."
Director Hu Jia made unique decisions when scripting and developing this film. Most importantly, he chose to include very little dialogue, which, on the surface, seems to be a choice that might turn viewers off to the film. However, this decision proved to be quite intelligent as the film progressed. Dialogue, while often one of the most important aspects of the film, can hinder the audience's ability to appreciate a film's visuals. Avoiding unnecessary conversation allows the viewer to focus on the actions of the characters rather than dissecting every word out of their mouths. Hu Jia did a beautiful job of creating simplistic, yet telling scenes depicting the three young adults moving swiftly and energetically through life.
Audiences can better appreciate the story and the talented young actors by omitting conversation throughout the bulk of the film. While the visuals are a key aspect of The Taste of Betel Nut, Hu Jia seemed to create a fractured storyboard that played out like a puzzle with missing pieces. In the early going, viewers see scenes change quickly and viciously, leaving audiences a bit stranded and in the dark. Unfortunately, this did not evoke feelings of intrigue, but those of confusion.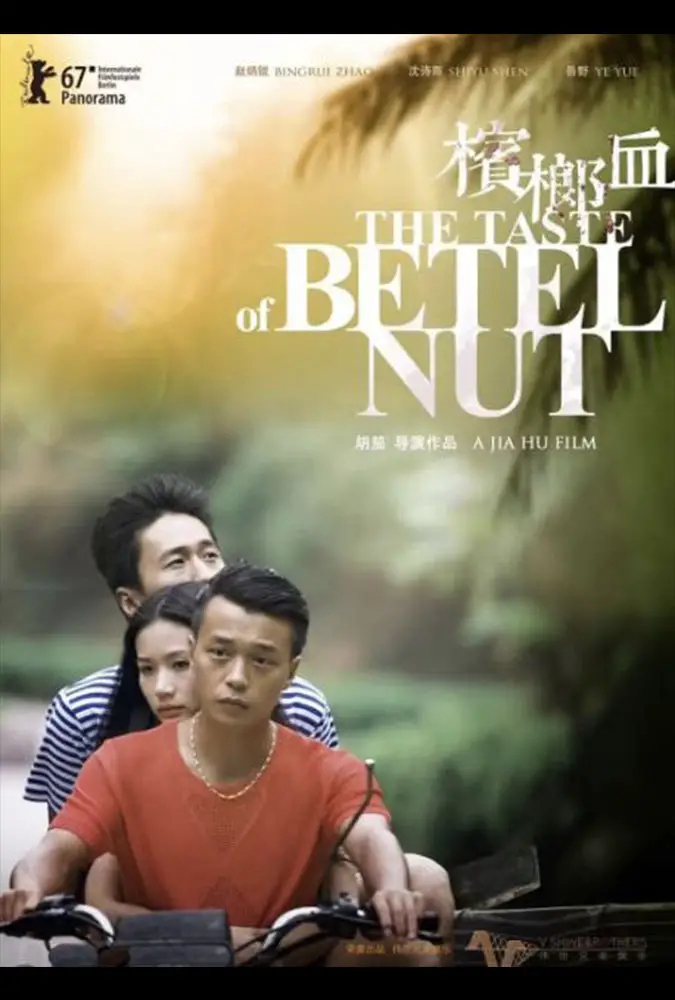 "…very tasteful scenes depicting sex and love."